Covid-19 should not be an excuse to stop vaccination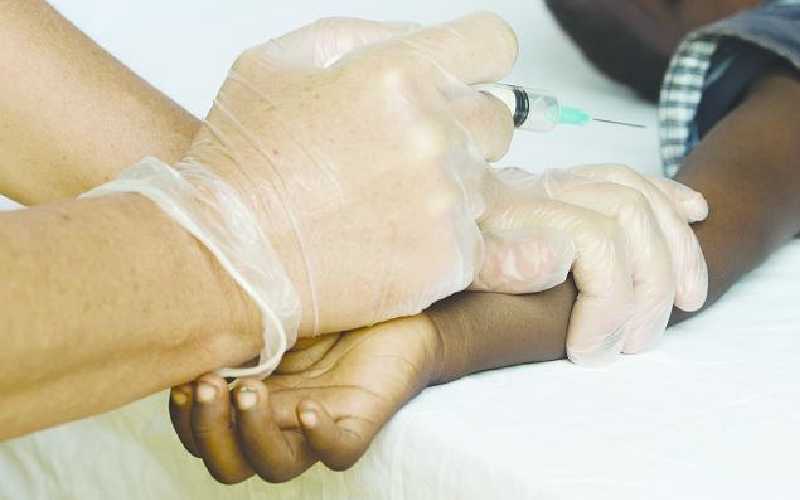 Two things have concurrently held the attention of Kenyans for close to one year now. The first was the Building Bridges Initiative that followed the handshake between President Uhuru Kenyatta and Raila Odinga in March 2018.
The handshake was notable for its ability to lower political temperatures that had threatened to tear the country apart following the contested 2017 General Election.
Then in March, the first Covid-19 case was detected in Kenya. Since then, not just the government's attention, but a lot of resources have been expended on ensuring that the pandemic does not get out of control. But while that is the least that the government could do, we cannot lose sight of the fact that a lot of things have been placed on the back burner, yet they are equally critical to the well-being of Kenyans.
These include the measles outbreaks that have been reported in at least five counties; West Pokot, Wajir, Kwale, Tana River and Garissa. Between October 2019 and now, 586 cases of measles have been reported due, mainly, to low immunisation coverage as resources at the national government and county levels are diverted to fighting Covid-19 and second, lack of mandatory vaccinations in county hospitals.
Additionally, the low immunisation has also be occasioned by poor hospital attendance induced by the fear of Covid-19. This, however, should not be the case. It is worth the while to encourage parents to ensure their children don't miss out on mandatory vaccinations that greatly contribute to their bodies immunity.
Even as government fights Covid-19, it is worth remembering that vaccinations help in protecting children against measles, polio, chickenpox, tetanus and diphtheria, among other diseases. The administration of these vaccines starts from when a child is one month old and continues for several years.
Thus, the need for managers of our health system to ensure there is a steady and constant supply of requisite vaccines to all public hospitals cannot be overemphasised. Early this year, there was a national outcry over lack of vital vaccines that some counties said had not been received since October 2019 despite the Kenya Medical Supplies Agency stating it had enough stocks of the requisite vaccines.
With the health function partially devolved, individual counties must make sure crucial vaccines and other medications are available at all times.
Our children should not die from preventable diseases because of the government and citizens focusing all their attention on Covid-19.