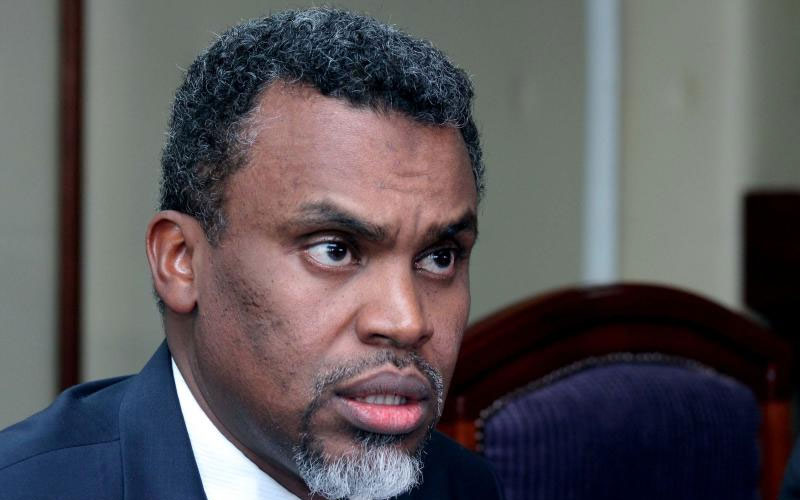 On several occasions, the Director of Public Prosecutions (DPP) has dropped charges against some suspects in multi-million shilling scandals and turned them into State witnesses.
Although the law allows the DPP to withdraw a criminal case at any time during the trial, this trend should worry us all. Mistakes do happen, but it is repugnant to publicly humiliate a person by dragging them to court only to realise later that they were innocent and withdraw the case against them.
In recent days, the DPP has withdrawn charges against some accused in the Sh1 billion National Hospital Insurance Fund and the Sh357 million Nairobi County graft cases and turned them into State witnesses.
The DPP has also hinted at withdrawing charges against eight accused persons in the Sh4.1 billion tender for construction of the Lake Basin Development Authority Mall in Kisumu after independent prosecutors advised that there was no evidence to link them to the loss of public funds.
The question we are asking is; what is the rationale of the DPP hurriedly approving charges against graft suspects only to turn around a few months later and declare that a second review of the file(s) had shown the suspects have no case to answer and should be treated as witnesses?
Read More
Although such a decision would no doubt bring huge relief to the accused, the truth is, the damage wrought by the DPP to their reputations, livelihoods and public image is enormous.
Many public servants have lost their jobs after being charged in court with corruption while several businesses have lost opportunities after being dragged to court only for the DPP to drop charges against them before the trial is concluded.
Being an independent office, the DPP is not under pressure from any entity to hurriedly prosecute individuals.
Once the DPP gets investigation files from either the Director of Criminal Investigations or the Ethics and Anti-Corruption Commission, it is wise that he takes time to review all the evidence to avoid the emerging embarrassing scenarios of charging people who should otherwise be State witnesses.
The agency should always take its time to review files to ensure they have the right evidence and persons to be charged.
It is most painful to stand in the dock for an odious crime you never committed.