Read BBI report and help chart the future of our great country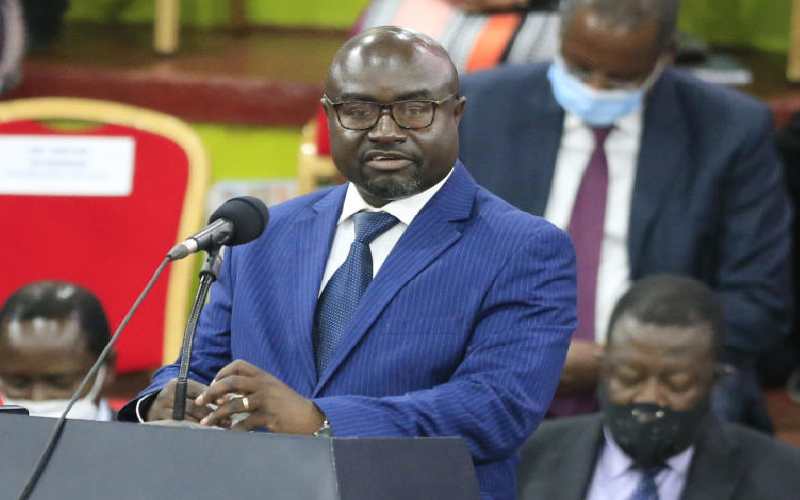 After the official launch of the Building Bridges Initiative (BBI) report yesterday, it is now upon Kenyans to read and internalise this document that they may soon be asked to vote for or against in a referendum.
Leaders and members of the general public who were given an opportunity to speak during the launch were full of praise for the document and were sanguine that it would help bury the blood-thirsty ghosts that have for long haunted our country and fling open a new chapter of a prosperous Kenya.
The father and mother of Baby Pendo who was gunned down during the 2017 post-election violence prayed that their child should be the last Kenyan to be sacrificed on the altar of dirty politics. Putting an end to explosive elections, as the president reiterated yesterday, is the driving force of BBI.
Needless to say, a document that promises to help seal ethnic chasms and end the cycle of electoral violence is worth our undivided attention. A document that promises to take the war against the monster of corruption a notch up deserves close scrutiny. A document that pledges shared prosperity warrants a close reading.
But despite its good promises, there was the consensus during the launch yesterday that the document is not perfect and that there is room to improve it. Deputy President William Ruto was particularly critical and highlighted areas that, he said, need to be looked at afresh.
Among others, he poked holes in the proposal to have the Executive appoint a Judiciary Ombudsman; he questioned how inclusivity would be achieved by having a president appoint a prime minister and the rationale for having a Kenya Police Council chaired by Interior Cabinet Secretary. His questions attracted jeers from the public gallery. That was unfortunate.
Take a quick survey and help us improve our website!
Take a survey
Ruto and others who asked similar questions ought not to have been booed. They should have been praised for raising pertinent questions. This shows they have read the report and want an even better document hewn out of it.
That is what every Kenyan must do. We must go throw the report with a toothcomb and identify areas that are crying out for improvement. It is the only way that we can bequeath this and future generations a constitution they will be proud of. Taking the backseat and waiting for leaders to read then guide you on how to vote is a dereliction of your civic duty. It is foolhardy, to say the least.
Finally, as we read and discuss this important document, we must avoid shouting at each other. Doing so undermines the spirit of BBI, which is to bring people together.