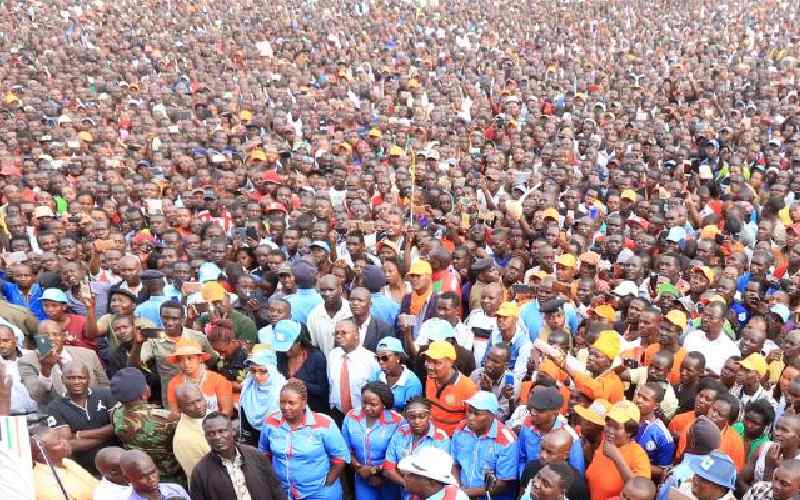 Central to the 2010 Constitution was the doctrine of the separation of powers between the three arms of government. In a perfectly working democracy, there are no grey areas.
Ours is a work in progress, but it does not mean we overlook obvious transgressions that flout the Constitution and risks undermining our democracy.
The checks and balances work like clockwork, muting the excesses especially of the Executive; and the cunning Legislature that is prone to engaging in skullduggery and ensuring that justice is not for sale to the highest bidder.
And it doesn't end there. Baked into the Constitution are guidelines that ensure politics is divorced from public service. Delinking politics from public service ensures fairness and efficiency by minimising prejudice that comes with party allegiance.
Read More
Put simply, it means that one cannot have their cake and it. You can only belong to one side.
The EACC is therefore right to raise the flag about the seemingly incestuous relationship of public and State officials still holding party positions.
Its contention that as trustees of the people, public officials are expected to observe political neutrality by engaging in "accountable, effective and efficient service delivery" cannot be overemphasised.
The curious case of Raphael Tuju is one such – among many – especially in light of the recent imbroglio in the ruling Jubilee Party.
Mr Tuju is the Jubilee Party Secretary General. He also sits in the Cabinet. Though he has no known portfolio, Tuju earns the perks and enjoys the trappings that come with the position.
Questions have been raised whether the entanglement in the party he leads will oblige him to dispense service delivery in an "accountable, effective and efficient" manner.