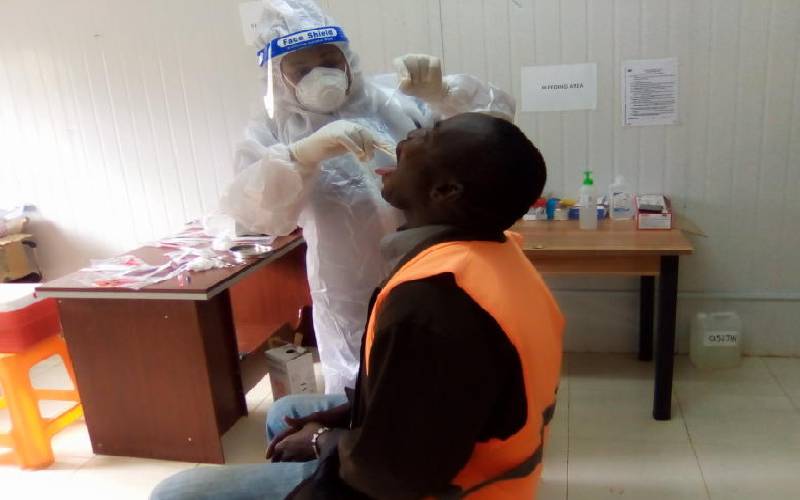 The drop in Covid-19 cases over the last few weeks has awakened hope in Kenyans. In July, the Ministry of Health recorded a spike in positive cases that had Kenyans worried. Earlier projections had indicated the pandemic was likely to peak in September, after which the curve would start to flatten.
It is easy, therefore, to understand the concerns of Kenyans who expect a sharp rise in Covid-19 cases this month as projected.
But contrary to expectations, Kenya is now recording fewer Covid-19 cases, an occurrence that gives hope to many that the worst is behind us.
While addressing the nation recently, President Uhuru Kenyatta assured Kenyans that the Covid-19 curve is flattening, but urged them to continue exercising caution. He repeated the same yesterday.
Read More
But there is a good reason not to celebrate the drop in Covid-19 cases. Health officials have already acknowledged a shortage of testing kits and reagents. This has resulted in a lower number of tests that contribute to the drop in cases.
In fact, the government is yet to launch widespread testing. Most of the testing has happened in the hotspot areas of Nairobi and Mombasa while ignoring other counties where it is likely cases are on the rise.
Counties have not demonstrated the ability to deal with the pandemic and this has negatively impacted contact tracing efforts, yet this is crucial to winning the fight and stopping community spread.
For these reasons, daily Covid-19 statistics from the Health ministry are not a true reflection of the reality in the country.
This means therefore that despite the reported drop in cases, it is too early to put the champagne on ice. There is still a lot of danger out there.
This message is particularly important because there is the risk of some people resorting to behaviour that violates the Health ministry guidelines on Covid-19.
Kenyans must not lower their guard in the belief the pandemic has lost its potency. There are countries that celebrated too early but are now regretting after a spike in infections.
We must continue to wash our hands, sanitise, keep social distance and wear face masks. Until the government declares the country free of coronavirus or after a cure is found.