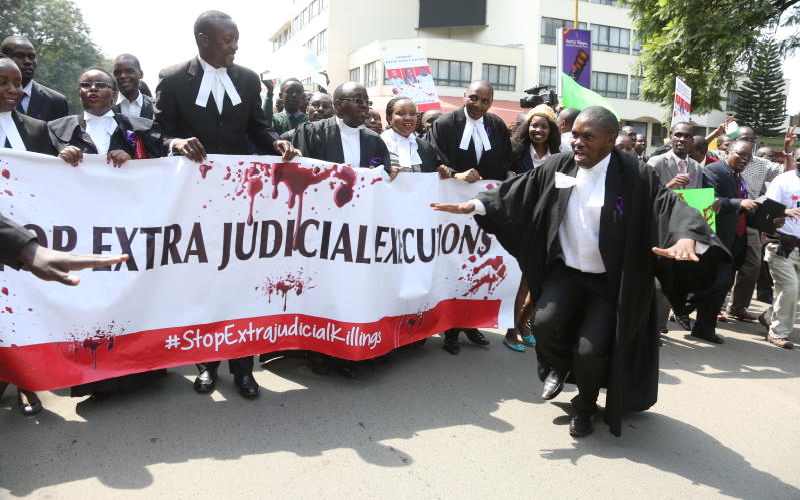 Despite strident public outcry, it is apparent that police are not ready to discard their ugly ways that have over the years visited death, injury and suffering to the same people whose lives they are paid to protect.
Since independence, some police officers have conducted their business with appalling impunity. Hardly a day goes by without news of an officer assaulting a suspect, shooting a person to death or dragging another on a rough stretch using a motor cycle. Truth is, a good number of police officers are more brutal than the criminals they are supposed to rein in.
For the short time the country has been under curfew in a bid to contain the spread of the killer coronavirus, at least 15 people are reported to have been killed by police and another 31 injured for the 'crime' of taking their ailing relatives to hospital at night.
And that's not all. Since January, a total of 95 people have either been killed or have disappeared — and the fingers have been pointing at police officers. Surprisingly, there has been little, if any, acknowledgement from police chiefs that some of their subjects are rogue.
Those killed or missing may seem like mere statistics. But behind these numbers are the faces of mothers whose lives will never be the same again. Faces of sons and daughters who will forever hold grudges against the police force for ensuring their fathers never come back home.
Read More
Inevitably, those who bear the brunt of this uncalled for brute force are the youth; a segment of the population that is supposed to lift this country from the doldrums it currently wallows in to a more prosperous future through their boundless energy and out-of-the-box thinking.
All said and done, it would be hypocritical to say that all those felled by police bullets were innocent. Some were known criminals who had given residents sleepless nights for years. Others were terror suspects or recruiters for Al Shabaab. Yes, some of them were vile human beings.
But be that as it may, they shouldn't have been killed. Our laws are crystal clear. The fate of a suspect rests in a court of law. Police can't be law enforcers, judge, jury and executioner all rolled into one.
Kenyans are tired of these arbitrary killings, Inspector General Hillary Mutyambai. People are tired of having to worry about gangsters and police at the same time. People are tired of burying young men and women killed by rogue officers. For that reason, Mr Mutyambai should strive to leave behind a police force that values human life. That would be a worthy legacy.