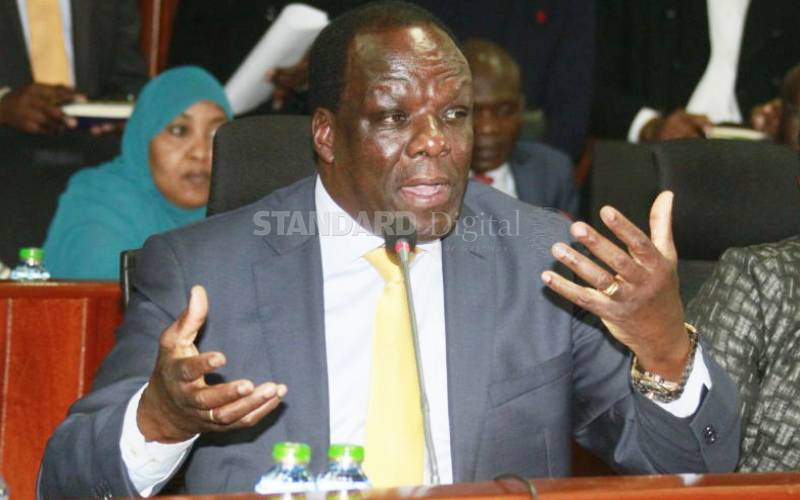 For yet another year, Kakamega Governor Wycliffe Oparanya (pictured) has been elected to head the Council of Governors (CoG)
CoG brings together the 47 governors who periodically come together to review their performances with a view to improve service delivery.
A number of areas demand his attention; key among them is funds allocation from the National Treasury. The CoG ought to ensure the division of revenue is cast in law to avoid recriminations as witnessed between the National Assembly and Senate.
Further, it behooves CoG to ensure disbursement is timely to avoid cases where lack of funds has grounded operations in some counties. Though governors made a pitch to have control of the health docket, chances are, it will be taken away in the proposed changes, largely because the counties failed and ended up causing so much pain and needless deaths. Too many strikes in all county-run hospitals have ended up denying the people services, yet the essence of devolution was to take services to the people. This is an area in which the CoG needs to pull up its socks to regain public trust.
County Integrated Programmes that provide development frameworks should be audited. Many remain Work in Progress nearly 10 years - and almost Sh1.5 trillion down - after counties came into existence. Regrettably, recurrent expenditure takes much of the funds while development gets little, sometimes a negligible allocation. Counties should seek to have one of the Big 4, preferably food security, which is easily attainable through the counties, under CoG.
Above all, CoG must address the canker of corruption that has been devolved to counties.