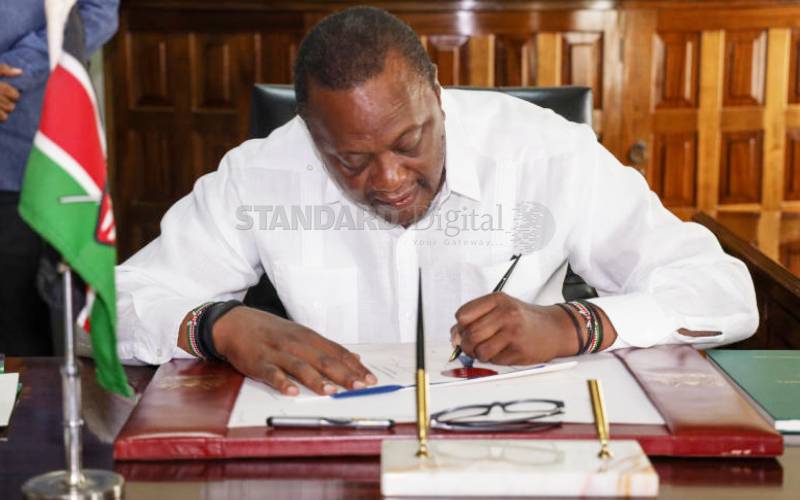 The government has finally eaten humble pie and back-pedalled on the 1.5 per cent compulsory housing levy. After sustained public pressure, President Uhuru Kenyatta (pictured) announced during the Jamhuri Day celebrations last week that it will henceforth not be mandatory for employees and their employers to pay the levy. Contribution to the fund will now be voluntary. This is as it should be. But make no mistake, the decision to put up 500,000 affordable homes by the end of Uhuru's tenure in 2022, one of the pillars of the President's Big Four Agenda, was good.
SEE ALSO: Prepare for 'President Raila', says Murathe
Kenya is in dire need of decent houses. There is a huge housing deficit in the country, estimated at two million units. In addition, this deficit grows at the rate of about 200,000 units per year. Matters are compounded by the fact that more than half of the urban population lives in informal settlements. Such a scenario requires the government to think out of the box and come up with solutions to stop the situation from deteriorating further. That's why Uhuru's decision to build the houses was noble. That said, the government set itself for failure when it made it compulsory for all salaried workers to pay the levy and went further to force employees do the same. In its determination to achieve this dream, the government ignored important questions from the public. People wondered why they should contribute to a project they were not assured of benefiting from. Others asked why they should pay while they have already struggled and built their own houses. The government insisted all and sundry must pay, despite not answering these questions satisfactorily. It is that one-sided decision that sounded the death-knell for the noble project. If there is one lesson that the government must draw from this fiasco, it is that it must listen to the people before starting projects, however beneficial it thinks they will be to them. In any case, public participation is at the core of our democracy.