Let the people decide which plebiscite bid is best for them
EDITORIAL
By Editorial | Sep 3rd 2019 | 2 min read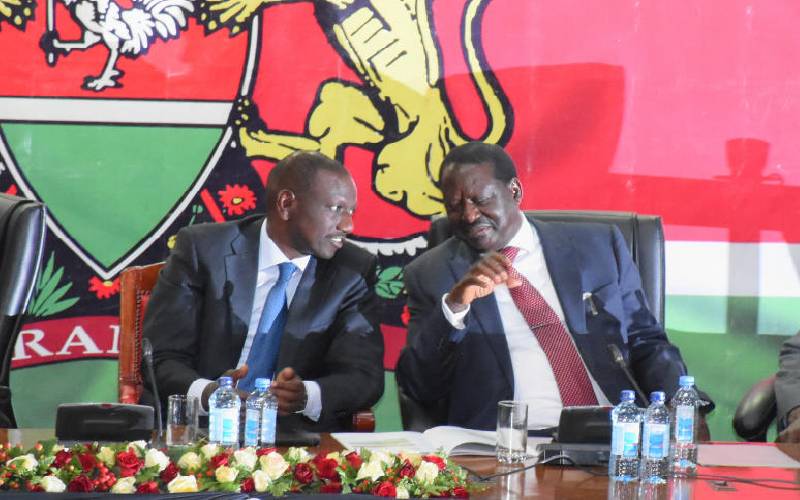 The vehemence with which Dr Ekuru Aukot's Punguza Mizigo initiative is being opposed draws more attention to it. One would expect that proponents of the Building Bridges Initiative (BBI) would go flat out to popularise it, but no, they have instead chosen to tell the public how bad Punguza Mizigo is.
Raila Odinga, co-architect of the BBI, is on record rubbishing Punguza Mizigo, with ODM's MPs on the offensive, mobilising MCA's to reject the draft proposal in county assemblies. Overall, Members of Parliament who would be the biggest losers were Punguza Mizigo to be adopted, seek to exploit a loophole in the Constitution to frustrate it.
By simply sitting on the bill, assuming that 24 of the 47 counties approve it, MPs can frustrate the Punguza Mizigo referendum push because the Constitution does not specify timelines on popular initiatives.
While this is happening, the perception being created is that proponents of BBI have already decided on behalf of the public. All they are doing now is go through the motions of following the legal procedure. That would be unfortunate because it makes nonsense of the constitutional stipulation that public participation in such undertakings is mandatory. Deputy President William Ruto is opposed to the BBI initiative, ostensibly because it seeks to entrench ethnicity by creating special seats for specific individuals. This might be far-fetched because the BBI's recommendations are not yet out, but dismissing him out of hand would be injudicious.
Political leaders whose concern is the welfare of ordinary citizens should do the sensible thing and let Kenyans gauge the two documents to arrive at an informed decision.
Wanjiku should not be herded by politicians pushing vested interests. Both BBI and Punguza Mizigo mean well for the country. It would be a big plus for our democracy if the two groups sat together and agreed on salient points to merge the initiatives. Kenyans need a document agreeable to all.
The cost factor in conducting a referendum must be considered. If we were to conduct two referendums, it is unlikely our economy will prop both. To succeed, leaders must sober up and put the country's interests first.
More importantly, calls for a referendum should not polarise the country. Ruto and Raila should stop attacking each other in public because that sends the wrong signals.
Download the BBI Judgement by all seven Judges - Civil Appeal No. E291 of 2021