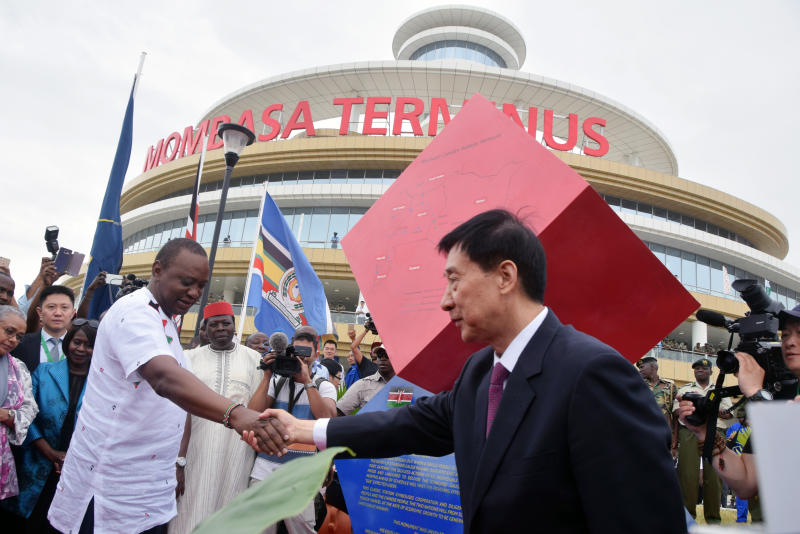 "China's debt trap," "honey trap" and "debt diplomacy" are some of the choice descriptions that China has earned from its "Belt and Road" initiative. The Belt and Road initiative is China's description of its widespread and ambitious use of debt to gain influence across the world.
China's willingness to lend to vulnerable countries, coupled with its hardball approach to debt collection in countries unable to meet their debt obligations, is now a cause of global concern. China, like Shylock in Shakespeare's Merchant of Venice, demands no less than a pound of flesh from any country that is unable to repay its debts.
In Sri Lanka, the Chinese built a port using Chinese firms, materials and workers. The cost of construction of the port was financed by a Chinese loan. Since the port did not generate sufficient revenue to meet capital and recurring expenditures, Sri Lanka -- straddled with debts from other projects funded by the Chinese -- handed over the port to China for 99 years.
Once upon a time Djibouti, like Sri Lanka, developed an insatiable appetite for Chinese debt. Djibouti, like Sri Lanka, is now unable to generate sufficient revenue from its new infrastructure to repay the loans advanced by China for their construction. As a result, like Sri Lanka, Djibouti is about to hand over of a key port to China as part settlement.
Renegotiate the terms
Back in Kenya, out of the Sh2.6 trillion that the government plans to spend in the next financial year, at least half a trillion will be borrowed. The government intends to finance 60 per cent of the half a trillion budget deficit from external lenders.
China is today Kenya's largest external creditor. It owns 66 per cent of our external debt. With half a trillion in budget deficit, Kenya's insatiable appetite for Chinese debt, China's willingness to continue lending, topped with the ambitious construction phase of the Big Four Plan, it is likely that Kenya's debt to China will continue to grow in the next 12 months and beyond. Kenya may be falling into China's honey trap. If so, Kenya's indebtedness to China may soon evolve into a national security threat.
The definition of national security under Article 238 (1) of the Constitution is very wide. It includes threats to the sovereignty of the Republic of Kenya, its people, their rights, freedoms, and property. Sovereignty, a word often used, is little understood. Sovereignty is the power of a nation to govern itself, to control its government, to set its own polices and to manage its affairs in accordance with such policies. Sovereignty is the supreme and independent authority of a government.
A government, like Sri Lanka's and Djibouti's, that borrows beyond its capacity to repay, cedes the sovereignty of its nation and its people, as it loses independence over its fiscal, economic and social policies. A government forced to surrender its national assets because of external debt can no longer boast of sovereignty.
It is not enough for Kenya's government to proclaim that the country is maintaining a sustainable level of debt. Over reliance on one foreign country, particularly China, for financial support, whether through debt or aid, is not sound fiscal, social and economic policy.
The President has the ultimate responsibility under Article 131 (1) of the Constitution to safeguard the sovereignty of the Republic and people of Kenya. It is time that he employs the constitutional tools within his disposal to renegotiate the terms of China's external debt, particularly in the event of default, before such default becomes a reality.
It may very well be true that running the Standard Gauge Railway is not the same thing as running a matatu. However, the Chinese driving Kenya's trains today, may in future be driving its government if corrective decisive action is not taken to achieve a balanced external debt portfolio.
- The writer is an advocate of the High Court of Kenya. [email protected]