Provide free sanitary pads for the girl child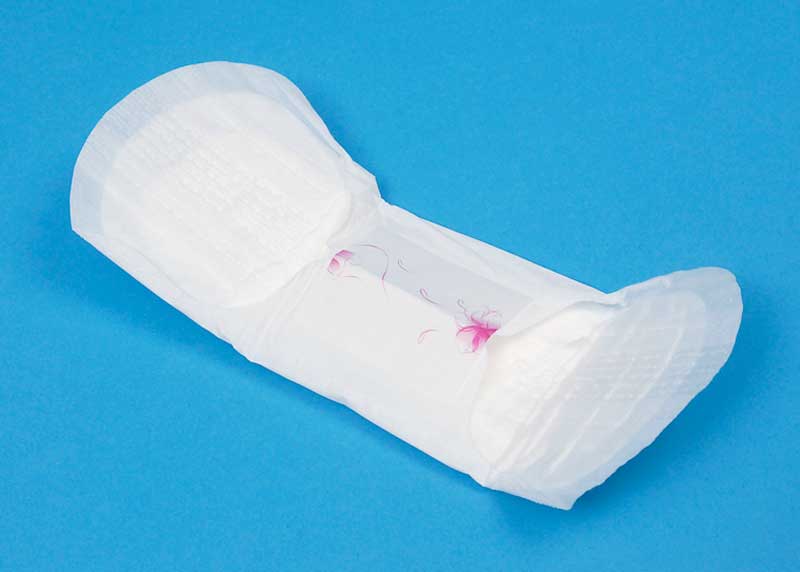 Most people know that girls have their period once every month. But every once in a while you'll tell your boyfriend, husband or partner that you're menstruating and he'll be like, 'Again?', as if a period is like a subscription you can cancel anytime you want a break from your cycle.
Women and girls of menstruating age don't have that luxury; most of them bleed once a month like clockwork. And while I wish it was just a simple matter of bloodletting, it is not. There's also cramping, nausea and psychedelic mood swings to deal with.
You'd think that the world would pause for a minute to recognise this human feat, but no. Life goes on as normal. Women are expected to carry on as usual. Unfortunately, it is only the ones who can afford to buy sanitary towels and/or tampons who can hide the stain of menstruation.
Seven out of ten women and girls in Kenya cannot afford sanitary towels. That's approximately two thirds of the female population. And while the State is now legally obligated to provide free sanitary towels for girls in Government schools, the roll-out has been slow.
And girls in private schools are excluded. That is why I still walk into my local supermarket to find women asking for pads for girls in need. This is something I have done gladly, but with a law in place, and a Sh470 million allocation (in the 2017-2018 budget); we must demand that the Government fulfills its obligation. Note, there was no mention of menstrual hygiene and/or sanitary towels in the 2018-2019 budget.
Higher taxes
Meanwhile, Tanzania went ahead and exempted sanitary towels from value added tax. This came alongside other tax reductions and exemptions designed to protect manufacturers and consumers.
Back at the ranch, Treasury Cabinet Secretary Henry Rotich was proposing higher taxes on everything from income, to food, mobile money transfers, imported cars, fuel and even paper.
The CS stopped just short of a hut tax, which used to be levied by the colonialists on every African household for the simple pleasure of being alive. Things are going to become very hard for Kenyans very soon, and with this Sh2.5 trillion budget, all I can say is teren teren.
But today I'm more concerned with the fate of women and girls. Without a sanitary way to manage menstruation, almost two thirds of the female population will continue to lose at least a week of their time every month.
That's seven days of productivity gone, just like that, as if there is nothing that can be done about it. If I was Bwana Rotich I would be proposing free provision of pads and tampons in public spaces, just like free Government condoms are shoved in our faces.
This is something that my mother would have stood for without equivocation. She was an advocate for girls and women before it was fashionable, and a formidable woman in her own right.
My mother was the first female chief inspector of schools, and the first female permanent secretary in the Ministry of Education. My dad says she was also "first in class throughout".
Giving birth
Needless to say, education was her thing, and girl-children were her priority. Long before it was fashionable to do so, she encouraged families to take their girls to school. She was also one of the policy-makers who made sure that young mothers could return to school after giving birth.
With five daughters of her own, my mother was the embodiment of empowerment. She was a cornerstone not just for us, but for countless others, and she led a charge for women and girls in this country that will never be forgotten.
Ten years ago today my Mum, Elizabeth Semo Masiga: 1943-2008, crossed over to the other side. It was difficult to imagine my life after her death but one decade later I'm still here.
Her death threw us off course for a while but we found our way back. We found a new way to live. There's wisdom here I think. There comes a time in everyone's life when they have to leave the past behind, and find a new way to live.
See, there are many things in this country that need to die so that we can re-imagine our nation state, recreate our value system, and find our way back to a place of unadulterated hope and optimism.
A place from where we can envision a viable future. If we truly want to lead the charge for every man, woman and child, we must let go of dead things, and embrace a new way of living.
Ms. Masiga is Peace and Security Editor, The Conversation Africa