How Kenya could benefit from Ethiopia's PM visit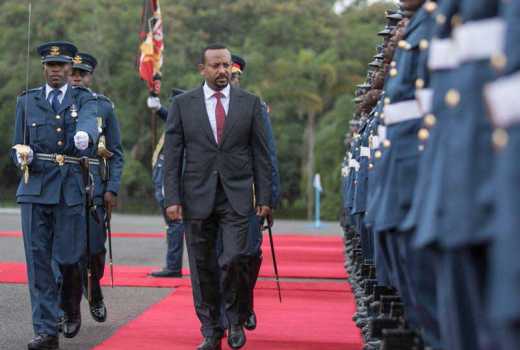 Ethiopia's Prime Minister Abiy Ahmed Ali is in the country on a two-day State visit. Ali's ascendancy to the office of Prime Minister followed the abrupt resignation of former Premier Hailemariam Desalegn early this year.
Ethiopia's history is almost similar to ours. Both countries have witnessed agitation for equity, as sections of their separate communities felt they marginalised, besides other ills that governments are normally accused of committing against its citizens. However, genuine negotiations between the long-time belligerents paved way for Ali to become the first Premier of Oromo descent.
Ali's visit is significant, coming at a time that Kenya, following the March 9 handshake between Uhuru Kenyatta and Raila Odinga, is set to build bridges and unite divided Kenyan for the good of the country.
Learning from each other's failures and achievements can bring out the best in us. Even as our economy holds steady, Ethiopia is considered an economic powerhouse, having registered impressive GDP growth in the last 10 years. From a GDP of $6.93 billion in 1994, it rose to $72.37 billion in 2018. And while Kenya's economic growth has been pegged at 6 per cent per annum, Ethiopia's went up to 10 per cent.
Bilateral trade is mutually beneficial. Among Ethiopia's exports to Kenya is the surplus energy from the 2,000MW Gire Dam network. Kenya can benefit from filling the gap in Ethiopia's low milk production and demand for beverages that it imports from South Africa, and much more.