Former OCS freed after paying Sh200,000 fine for abuse of office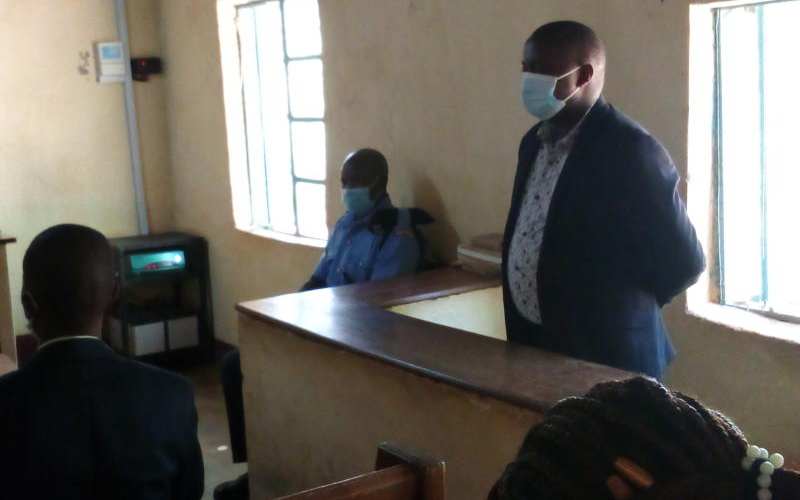 Former OCS of Mukuyuni Police Station in Kaiti, Makueni County, was on Friday released after paying a fine Sh200, 000 following his conviction for abuse of office.
Henry Mutunga, who had been out on a cash bail of Sh150,000, would have served four years in prison had he failed to pay the money.
Mutunga was found guilty of wrongfully arresting and subsequently receiving a bribe of Sh5,000 from one Joseph Kioko on September 14, 2020.
He committed the offence at the police station.
Chief magistrate James Mwaniki did not allow journalists into his chambers while delivering the verdict.
Kioko was a boda boda operator. His motorcycle had been impounded. He was consequently arrested after he was accused of violating the curfew.
Kioko told the court that the officer demanded money in exchange for his freedom and release of his impounded bike.
The court noted that State counsel, Sammy Muriuki, had provided sufficient evidence to prove Mutunga illegally arrested Kioko and collected the bribe from him.
Mutunga expressed remorse and asked the court to be lenient to him saying he was his family's sole provider.
"I take into account the status of the accused as a government employee working with the National Police Service and the effect the conviction has on his career," Mwaniki said.
He added: "After considering the magnitude of the offense and prayers for leniency by the accused, the court handed the convict a four-year jail term or an alternative fine of Sh200,000."
At the same time, the magistrate directed that three police officers who have also been accused of abuse of office be arraigned.