Over 85,000 poor families in Kitui benefit in NHIF insurance deal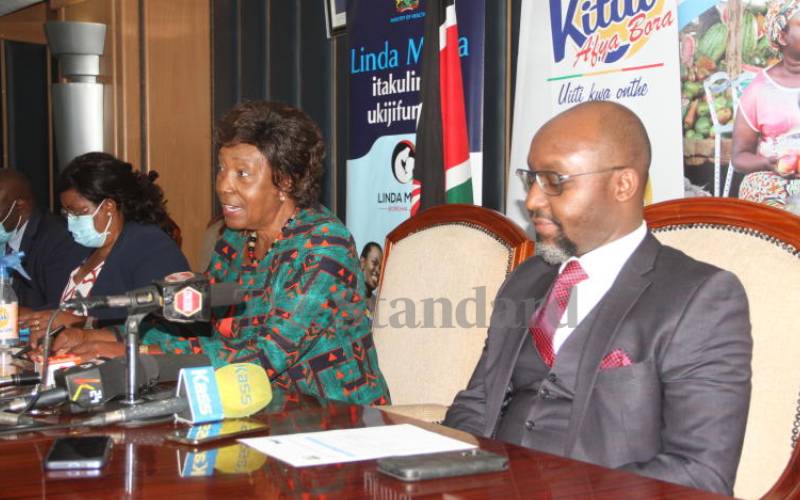 At least 85,000 families in Kitui County are set to benefit from subsided health insurance cover after Governor Charity Ngilu signed a partnership with the National Hospital Insurance Fund (NHIF).
The agreement signed between NHIF and the county yesterday provided that the county will cater for half of the annual subscription for all the identified families and the rest of the cost catered for by the individual households.
"In the co-pay programme, the Government will pay 50 per cent (Sh3,000) of the annual subscription to NHIF. The other amount will be paid by the households registered in the programme," said the governor adding that the drive will help them achieve close to 80 per cent population with health insurance.
The governor noted that over 60 per cent of the 1.3 million population in Kitui is classified as very poor hence lack the means to meet their day-to-day needs.
Out of the Sh3.6 billion annual health sector budget, Ngilu said 10 per cent will be set aside to support the vulnerable families to enroll in health insurance.
"The agreement provides that the beneficiaries will first pay their Sh3,000 (50 per cent) of the annual Sh6,000 fee then we remit the rest. Our aim is to encourage more people to pay for health insurance," said Ngilu.
The beneficiaries will access health services from all NHIF-accredited health facilities within and out of Kitui County.
NHIF executive officer Dr Peter Kamunyo said the deal was a boost in achieving Universal Health Coverage (UHC).