Embu brothers deaths: Suspects application to have bodies exhumed withdrawn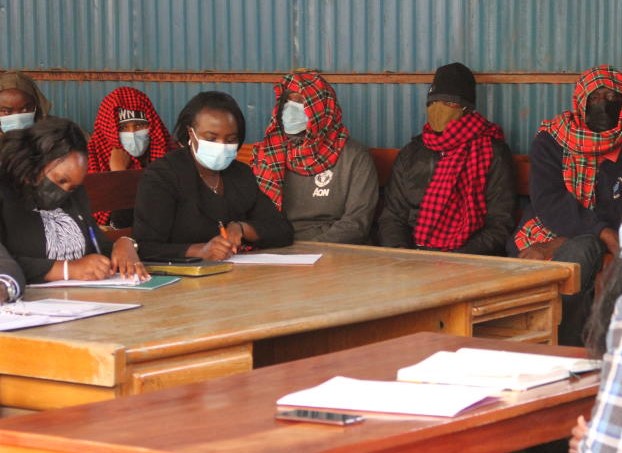 The High Court has rejected an application by six police officers linked to the deaths of two Kianjokoma brothers, to have their bodies exhumed.
On Wednesday, Justice Weldon Korir further declined to bar the Director of Public Prosecution (DPP) from charging the six officers.
The suspects had filed an application at the Milimani Law Courts on Thursday, August 26, through their lawyer Danstan Omari, seeking suspension of the prosecution to allow for fresh investigations and post-mortem.
"We want an inquest into the brothers' deaths conducted before the suspects are formally charged. As a result, we are asking the court to issue an exhumation order and allow for fresh postmortem," Omari said.
Omari maintains that Njiru and Mutura succumbed to injuries after jumping out of a moving police van, a narrative that led to the transfers of Embu North OCPD Emily Ngaruiya and OCS Abdullahi Yaya.
The officers accused of killing two brothers, Benson Njiru and Emmanuel Mutura will be produced in court tomorrow (Thursday) to take plea.
Yesterday, it also emerged that lawyers representing the officers withdrew from the case. Four of the six officers then requested the court to defer the plea taking to enable the State to get them other lawyers.
The officers are Corporal Consolota Njeri, Corporal Benson Mbuthia, Constable Lilian Cherono, Constable Martin Wanyama, Constable Nicholas Sang and Constable James Mwaniki (driver).
Two weeks ago, they were detained for 14 days to allow for the completion of investigations.
They had been suspended to pave way for prosecution.
Benson Njiru, 22, and Emmanuel Mutura, 19, were arrested for allegedly flouting the 10pm-4am curfew on August 1, outside their family shop in Kianjokoma shopping centre.
And on August 3, the siblings' bodies were found at the Embu Level 5 Hospital morgue.