Over 250 Form Four students decline to shave, attack school principal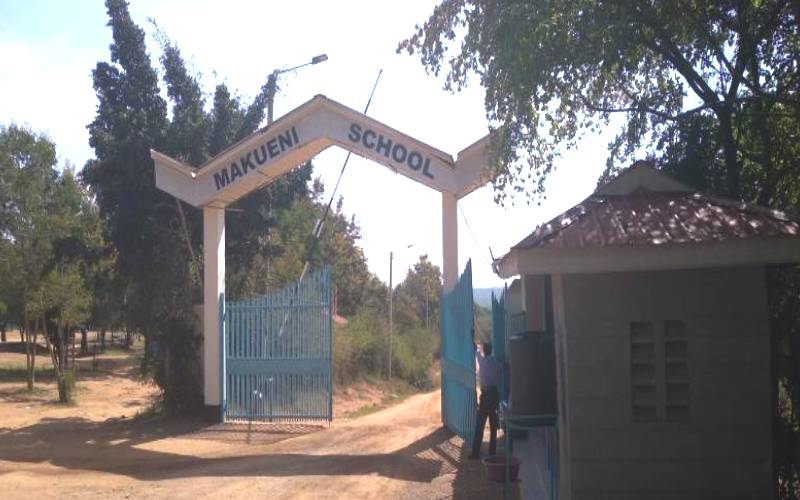 Makueni Boys High School on Saturday suspended 258 KCSE candidates for two weeks after they refused to shave and went on the rampage on Friday night.
According to the police report released by Makueni police commander Joseph ole Napeiyan, the students after their refusal to shave went ahead and assaulted Principal Raphael Diwani.
"Makueni Boys High school students went on the rampage yesterday at about 2045hrs. Preliminary investigations indicate that Form Four students refused to shave their hair as a routine barber exercise in the school and started throwing stones in the school," reads in part the police report
Napeiyan said the school principal was hit on the head and sustained injuries but has since been treated and discharged.
Following the unrest, police were called in at night where they contained the boys and locked them in the schools' social hall where they spent the cold night on the floor and were sent home today morning.
The media were not allowed into the school but through a phone call, the school head admitted that the incident happened, and it was under probe by education officials.
However, Diwani told Standard Digital that three Form Four boys had accepted to be shaved before others refused on demands that the region was too cold and they needed long hair.
"Three boys were shaved but on a certain design that they had requested, they didn't want a bald hairstyle like other students but the rest refused completely," said Diwani.
He said the school management will sit down and determine the next course of action since some property was destroyed following the unrest.
At the same time, Diwani said the boys seemed to have been bored by the long period they have been in school without a break as they are likely to sit for the national examination starting March.