Late Embu Bishop to be buried at a retreat centre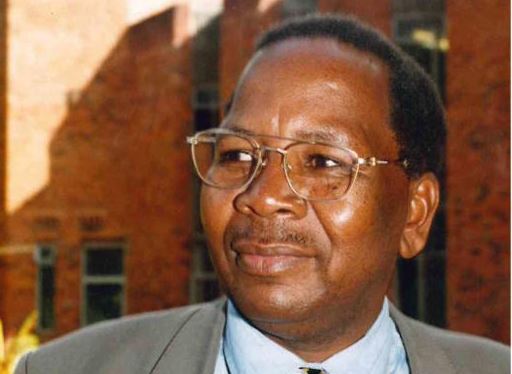 Former ACK Mbeere Diocese Bishop Gideon Ireri (pictured) will be buried at a conference centre, according to his last wishes.
Ireri will be buried at St Thomas Retreat and Conference Centre, in Mbeere South Sub-County, that he owned.
While briefing the media on the preparations, Benjamin Nyaga, the family spokesperson, yesterday said all the preparations are guided by the wish of the late bishop.
According to Bishop Moses Masamba and the late prelate's family, his funeral service will be conducted at ACK Muchunguri, and not at the cathedral.
Bishops final farewells are normally conducted at the cathedral at the diocese headquarters, before the body is taken to the burial site. Ireri's will go against the norm.
Nyaga, who is the younger brother of the bishop said before his death, he, on several occasions, mentioned where he wished to be buried.
"He had meetings every Wednesday with ecumenical groups and held seminars for clergy and church members at the retreat centre. His desire and aspirations were to make it open to all people irrespective of their denomination," Nyaga said.
The family has pledged to ensure the centre, which is 60 per cent complete, is fully completed to international standards.
Nyaga said his brother wished his farewell service to be conducted at Good Shepherd.
He further noted the burial ceremony will be presided over by ACK Archbishop Jackson Sapit.
Former Gachoka MP Norman Nyagah eulogised the late bishop as a social justice defender, who, during his tenure, interacted with prominent government officers.
Nyaga urged residents to turn out in large numbers to give the bishop a decent send-off, adding that health protocols against Covid-19 will be strictly observed.
Ireri, who was the first bishop of the ACK Diocese of Mbeere, will be buried on February 8.