Kiraitu: I support BBI for increasing funds to counties, not for anything else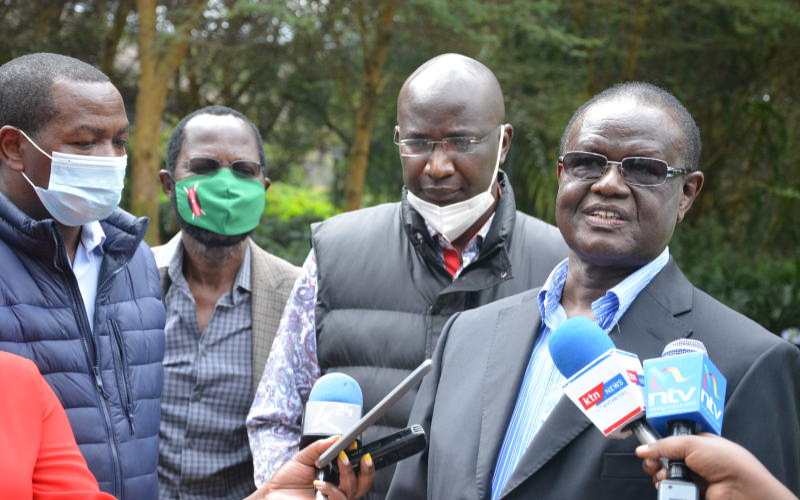 Meru Governor Kiraitu Murungi has said he will support the Building Bridges Initiative (BBI) because it increases revenue to counties.
The governor dismissed claims that the BBI was meant to benefit people at the top, noting that the increase in money to the devolved units would improve the lives of people at the grassroots.
"If it (BBI) will increase my revenues from 15 per cent to 35 per cent, I will now be able to double the ward fund from Sh20 million to Sh40 million. That money will supply medicines to health centres, upgrade roads and install water facilities," Kiraitu said.
The governor spoke when he went to console BBI committee member Bishop Lawi Imathiu in North Imenti who lost his son.
"That money will not be for my personal gain but to render services. Even if there is nothing else, I will support the BBI for bringing resources to the county," he said.
The county boss said people should not vote for BBI blindly, but ensure their interests are captured.
He said the fact that counties will have assurance of getting at least 35 per cent of national revenue will provide a financial cushion.
"President Uhuru Kenyatta will not be president after 2022. We don't know who will be president of Kenya. We might get someone who will come and forget our interests, but we will have our resources," he said.
Download the BBI Judgement by all seven Judges - Civil Appeal No. E291 of 2021