Police accused of harassment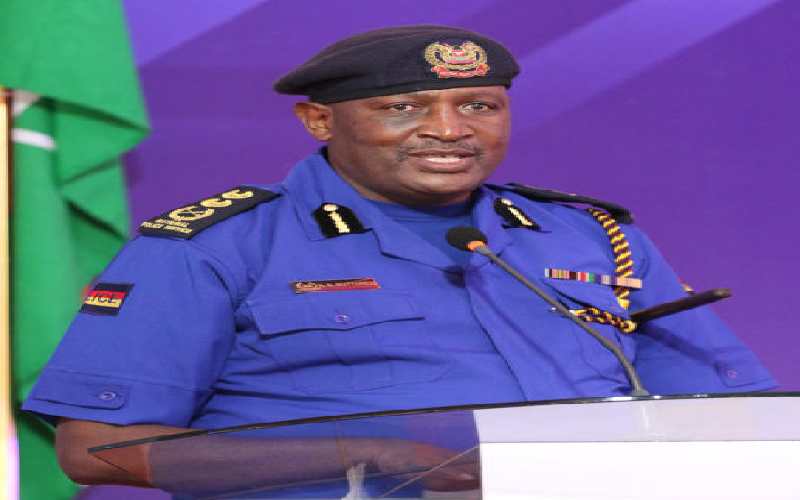 Boda boda operators in Igembe South, Meru County, want Inspector General of Police Hilary Mutyambai (pictured) to take action against police officers they accuse of harassing them.
In a petition signed by Nyambene Boda boda Sacco chairman Haron Karithi, the riders claimed the officers are also extorting them.
This came in the wake of the death of Spencer Thuranira, 19, during violent confrontations between the riders and police officers in Maua Town last week.
A postmortem on Thuranira's body carried out by chief government pathologist Dr Johansen Oduor at Nyambene Level 4 Hospital, shows he was hit on the head with a blunt object.
"Thousands of unemployed youth earn their living from boda boda business. Therefore, the government should not vilify them but provide enabling environment," said the petition.
The petition said many riders have lost their source of livelihood after their motorcycles were confiscated by the police.
"The officers are always arresting our members even when they have not broken the law. Sometimes, they make up charges just to extort us," Karithi said.
The riders called on the Independent Policing Oversight Authority and the Directorate of Criminal Investigations to carry out independent and impartial investigations into the death of Thuranira and take decisive action against those involved.