Ngilu loses bid to stop County Assembly from handling her impeachment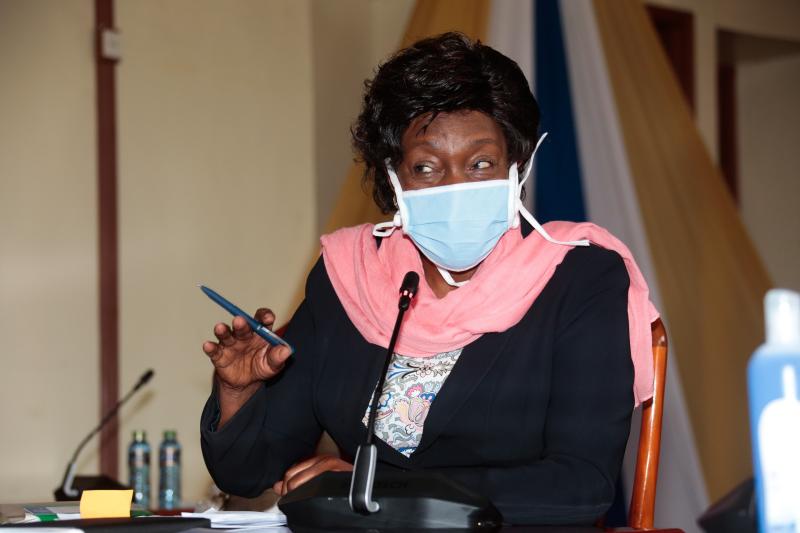 Governor Charity Ngilu (above) has lost her bid to forestall her impeachment proceedings by the Kitui County Assembly.
High Court judge Justice Weldon Korir today ruled Ngilu's motion lacked merit and did not meet the required threshold to grant her conservatory orders.
The Governor had sought to stop the assembly from tabling and debating her impeachment.
In addition, Justice Korir noted that Ngilu's petition was filed in Nairobi and not in Kitui County where there is a competent high court.
"Impeachment of a Governor is akin to an election petition. It would, therefore, be advised that any person desirous of filing a court case in respect to impeachment should approach a high court within the county in which the impeachment is taking place," Korir said.
The judge said it was important for residents of Kitui County to have access to the court where such proceedings are taking place.
"I find that the applicant has not met the threshold for granting of conservatory orders. As such her application dated 24th June is dismissed," the court ruled.
The governor moved to court on June 24 and obtained temporary orders that barred the MCAs from tabling her impeachment motion.
She told the court that the assembly did not accord her a fair hearing before reaching its decision of wanting to oust her from office.
In seeking to remove Ngilu from office, the MCAs accused her of gross violation of the Constitution, questionable awarding of county tenders, undermining the assembly's authority and failure to account for public funds.