Senators invite EACC to probe Ngilu over procurement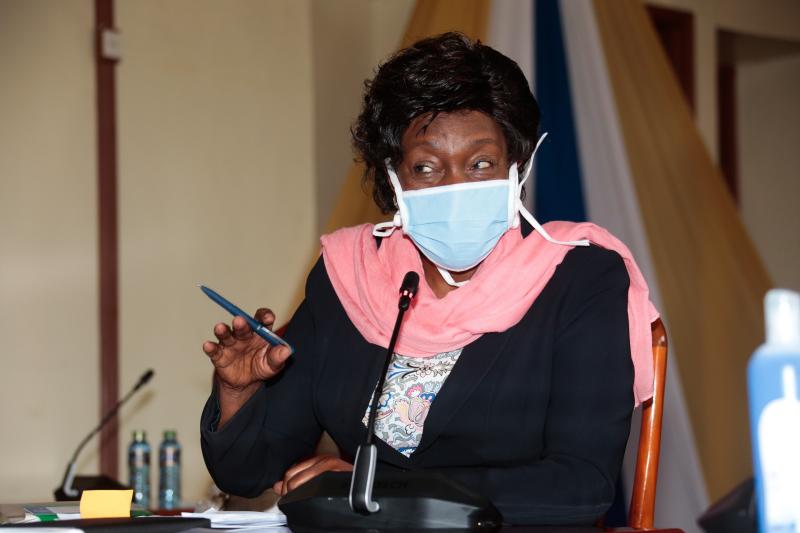 Kitui Governor Charity Ngilu's (pictured) miseries continued after a Senate oversight committee yesterday demanded that she be probed over alleged violation of procurement laws.
The Senate County Public Accounts and Investment Committee (CPAIC) chaired by Kisii Senator Sam Ongeri has now invited the Ethics and Anti-Corruption Commission (EACC) to investigate alleged procurement irregularities in Kitui County.
The 2017-18 audit report revealed systematic violation of the procurement laws and processes in the award of several tenders worth millions of shillings.
Ngilu was put on the spot to explain why her administration violated procurement laws and processes in the award of more than Sh150 million contracts.
Former Auditor General Edward Ouko in his report points that county officers either violated laws and processes in the award of the contracts or failed to provide supporting evidence including procurement documents.
According to the report, procurement of pesticides at cost of Sh8.3 million, installation of a Sh3 million outdoor billboard at the Kitui main bus station, procurement of booklets worth Sh37.4 million and Sh8 million paid to various insurance companies did not follow the law.
"I am sorry, you have a big problem on your hands because all issues here are about procurement. I have no option but to invite the EACC to look deeply into this issue of procurement at the county," said Ongeri.
In her response Ngilu through her procurement chief officer, said the county adhered to legal notice No.114 of June 18, 2013 (Public Procurement and Disposal (Preference and Reservations) (Amendment Regulations of 2013) in splitting the procurement.
She argued that procurement for the pesticides was split for purposes of ensuring maximum participation of citizen contractors, disadvantaged groups, small and micro enterprise in public procurement and within the county. "This was so since the pesticides were sourced from each of the 40 wards of the county government," she said.