Nine aircraft dispatched to fight spread of desert locusts, says Oguna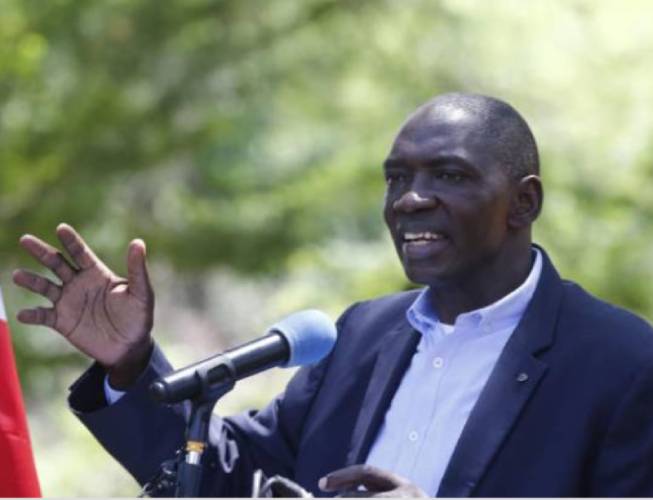 The Government has deployed nine aircraft in fight against the spread of desert locusts which have invaded at least 11 counties across the country since December last year.
Government Spokesman, Cyrus Oguna on Thursday revealed that among the nine, five are fixed-wing airplanes while four are helicopters.
He said the fixed-wing aircraft will be used for aerial spraying of the insects while the choppers will be used for surveillance and signal dispatch.
"Since the destructive insects struck last year December, the Government through Desert Locust Control Organization has increased the fleet of aircrafts being used in fighting the locusts from two to a total of nine," Oguna said while addressing journalists at Masinga airstrip in Machakos County.
Oguna said that ground campaigns have also been intensified through manual spraying as well as vehicle-mounted spraying where a total of 50 vehicles have been equipped and dispatched across the affected counties.
"We are encouraged to note that these efforts have yielded very positive results and we can confidently state that the Government has actually contained the spread of locusts in the country," he said.
Machakos County is the latest victim of invasion by the desert locusts, which struck parts of Masinga on Monday.
According to Kivaa MCA, Justus Kiteng'u, a swarm of locusts crossed into the county from the neighboring Embu County.
Machakos County minister for agriculture, Urbanus Musyoka said a team of agricultural officers have been mobilized to assist in sensitizing residents and mapping out the affected areas for swift intervention.