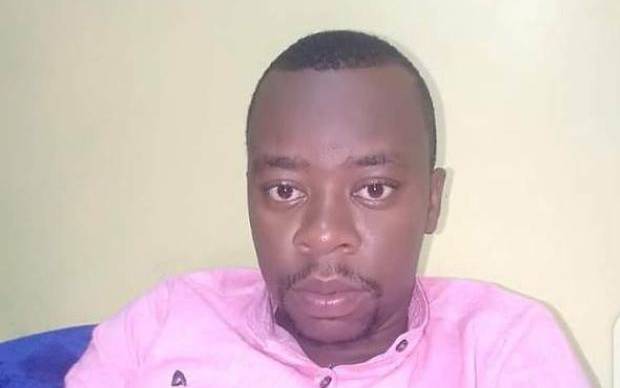 A family from Kimangao, Kitui County is mourning the death of their son killed by suspected Al Shabaab militants on Sunday in Garissa County.
Twenty-nine-year old Samuel Muthui (pictured), a teacher, died under a hail of bullets when the militants stormed Kamuthe Primary School in Fafi Constituency, Garissa County, as the teachers slept within the school compound. Also killed were teachers Caleb Muthangya Mutua from Malalani Location, also in Kitui County and Titus Sasieka Mushindi, 29.
On Thursday, Muthui's father Bernard Kimanzi described the death of his last-born as a big loss and appealed to the government to compensate the family.
Kimanzi revealed that his son was employed by the Teachers Service Commission(TSC) in 2018 and posted to Kamuthe Primary School as his first posting where he met his death.
"It is sad to lose a child we invested so much in. He was a very big asset to us. We expect answers from the government," the bereaved father said.
Kimanzi said the government should compensate families of civilian victims killed by Al Shabaab the same way it compensates KDF officers who are killed or maimed.
He described his son as obedient and a devout Catholic who was set to wed in April this year.
"During the December holidays, we discussed a lot about his wedding that was scheduled for April. All that is now gone, we don't even know what to tell his young fiance," Kimanzi said.
His brother Victor Mutinda, a bodaboda operator said that Muthui had promised him a new motorbike for his business.
"He was my young brother but very promising and hardworking. We call on the government to act on the Al Shabaab menace so that we do not lose innocent people in society," the brother said.
Mwingi North MP Paul Nzengu who knew Muthui condemned the killing, saying the teacher was a renowned football player and a referee in the area.
"Muthui was not involved in any war. It is cowardice for Al Shabaab to target innocent people going about their work. The government should come with a policy to ensure some level of compensation on civilians killed or injured by Al Shabaab," the legislator said.
During the attack, the militants burned down the Kamuthe police patrol base and destroyed a Safaricom mast at Kamuthe market.