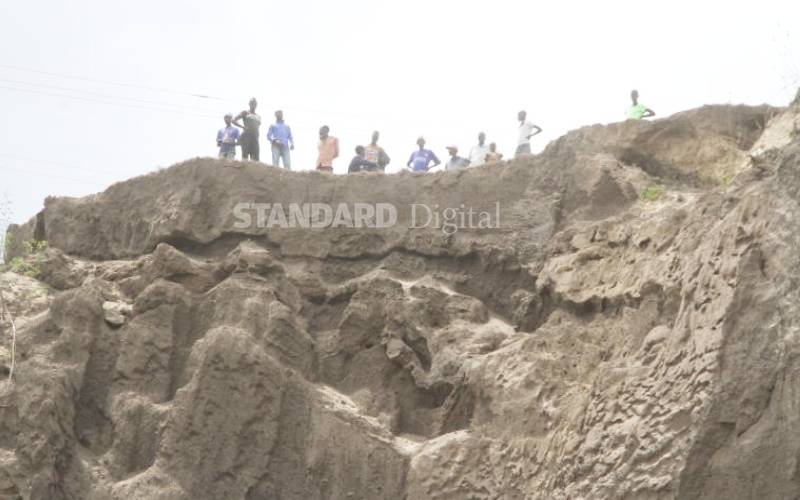 A stand-off has emerged at the giant Mukamukuu Farmers' Co-operative Society in Matungulu sub-county over a quarrying deal worth hundreds of millions of shillings.
Residents of the larger Kyeleni location, the area where some 750 acres rich in quarrying material, have also joined in the fray, calling for audit and probe into the manner in which the mega project is being carried out.
The discovery of massive fields of stone mining in the society's expansive land was expected to breathe a fresh life into the struggling cooperative society, which was traditionally an agricultural society specialising in coffee production.
However, the new development appears to have put the current management committee in a collision course with some members, who are now accusing those running the society of lack of transparency.
A visit to the site revealed a massive mechanised quarrying activity with several trucks loading and ferrying machine-cut building stones to various destinations.
Last Friday, hundreds of residents and a section of the society's members converged for a meeting at Kyeleni market, where they asked the current management committee to come clean on the details of the quarrying lease.
"We want this committee to declare what the deal is between them and whichever company that won the lease tender," said Daudi Kilonzo, one of the members.
It also emerged that residents had written to the National Environment Management Authority (Nema) complaining over adverse environmental effects on locals arising from the quarrying activities.
The residents had also claimed public participation was never carried out to pave the way for the project.
Nema, in a letter dated September 16, 2019, acknowledged receipt of the residents' complaints and promised to deal with the issues in question.
Society's chairman Dominic Nthwao defended the actions of his committee, saying procurement and tendering procedures for the leasing of quarry was done in accordance with the law.
He said the ongoing quarrying was still within "the sampling stage" of the quality of stone in the massive mines before the actual quarrying could commence.