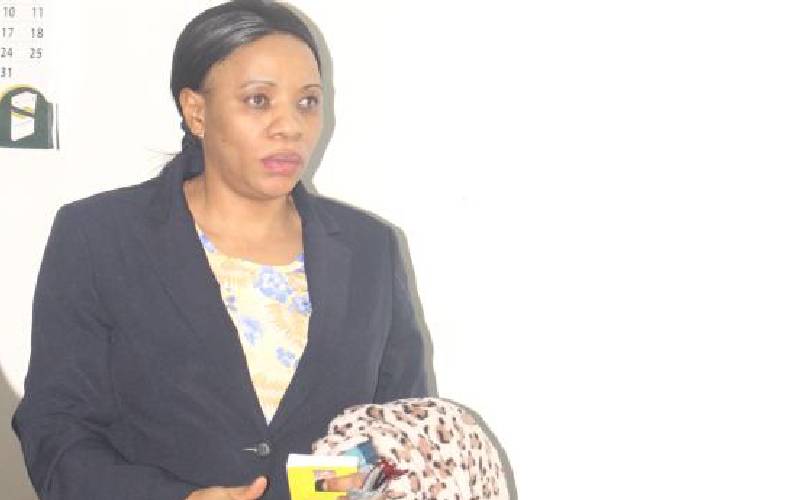 Parties in the trial of a magistrate charged with the killing of her husband clashed in court over an application to transfer the case from Machakos.
The High Court in Machakos was forced to defer a ruling on bond application by suspects charged with the murder of city lawyer Robert Chesang until Friday.
This is after Justice George Odunga was obliged to hear an application filed by the late Chesang's family under a certificate of urgency seeking to have the case moved from Machakos.
Lawyers representing parties in the case engaged in a fierce legal debate with Osiemo Odero, representing Nyeri Senior Resident Magistrate Pauline Omungala, who is the first accused, arguing the hearing must proceed in Machakos.
Lawyer Vincent Kiptoon, who is representing Chesang's family, had argued that granting bond to any of the accused, particularly the magistrate, would make the trial unfair.
"Real prejudice will be occasioned if this court handles this matter and that will be a compromise to the rights of the victim.
"The alternative court within Machakos recused itself from hearing this matter upon the application of the first accused person on the grounds of tribal and ethnic background of the judge and the deceased," Mr Kiptoon said.
But Osiemo swiftly interrupted Kiptoon's submissions, saying the application by the family was misplaced, mischievous and an attempt to delay issuance of bond to the first accused.
In a sworn affidavit, Nehemiah Chesang, a brother of the deceased who is a prosecution witness, said the victims in the matter stood to suffer miscarriage of justice if the orders sought were not granted.
Moke Gardens
"For the general convenience of the parties and witnesses and for the expedient ends of justice to be met, it is imperative that this case be transferred to another court," he said.
Chesang was shot dead inside his house in Moke Gardens Estate in Lukenya, Machakos County, by gunmen on February 17, 2019. Detectives have linked Ms Omungala and five others to the murder.