Woman abandons children in court over land case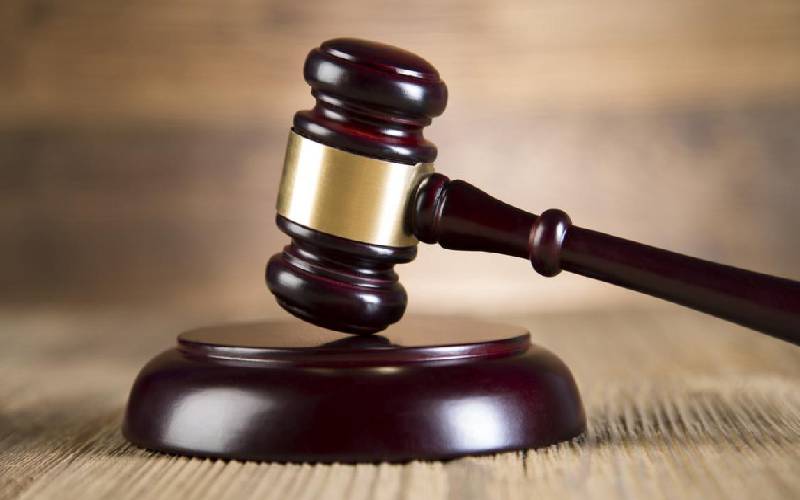 Drama unfolded at the High Court in Machakos after a woman from Makueni County abandoned her five children and stormed out of the courtroom in despair following an unexpected turn in a long-running land case.
Esther Muendi, 34, is widowed. She was in the company of her mother in-law, Muoki Mbwele, before the Lands and Environment Court. They expected to be issued with eviction orders to serve on an individual they accuse of grabbing their inherited land.
The land in question had been a subject of court battle since 1984 after the death of Mbwele's husband. Consequently, Mbwele won the case and a land title deed was issued in her favor in 2010. However, the defendant declined to vacate the property.
But in yesterday's proceedings when Judge Oscar Agote was expected to issue Mbwele and her children with eviction orders to be served on the defendant, it turned out that he (the defendant) had successfully applied for stay orders in the Court of Appeal, quashing an earlier ruling by the High Court in Machakos.
It is at this point when hell broke loose, and Esther bristling with anger, abandoned her children in the courtroom, saying she could no longer afford to bring her children up without a place they can call home. "This case has dragged for many years and the whole world knows the land belongs to our mother in law. I have decided to dump the children in the courtroom so that the Government can see what to do with them since I have nowhere to go," Esther told The Saturday Standard outside the Machakos law courts.
The woman whose children are all aged between eleven and one, claimed she had been hosted by her untie for several years but she had now been asked to leave. "If it were not for the unnecessary delays of the case, we would have been settled by now and my children would not be suffering," she said.
Esther's mother in-law, Mbwele now aged 71, and who still holds the title deed Number Makueni/Unoa/58 of land measuring 27.75 acres said she did not understand why a person who did not hold any proof of ownership of her land would still be squatting on the property.
"This is an attempt to rob me and my children. I leave everything to God," said Mbwele.