Suspect in wife attack still under police custody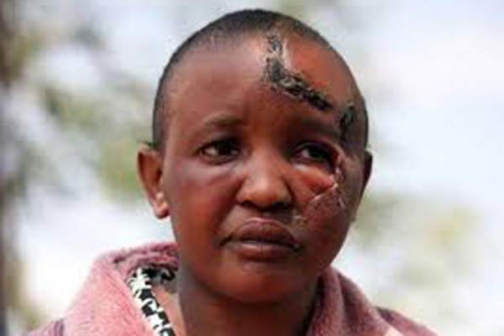 The man who chopped off his wife's hands in Masii, Machakos County will remain in police custody as his request for bond awaits conclusion.
Stephen Ngila - through his lawyer Moses Kamolo, told Machakos senior resident magistrate K Kibelion that the reasons advanced by prosecution lawyers did not meet the mandatory threshold to deny him bail.
The prosecution, led by senior State counsel Joseph Gikonyo had earlier submitted a raft of arguments on why the court court should deny or delay bail for the suspect who has already pleaded not guilty to a charge of attempted murder.
The prosecution argued that the accused, being the husband of the victim - Jackline Mwende - who is also the key witness, is likely to interfere with the case.
But defence lawyer Moses Kamolo trashed the submissions, terming them 'imaginary arguments' that cannot pass a judicial test. The court will rule on August 10 whether the suspect will be freed on bond.