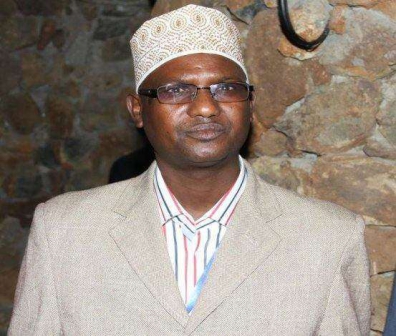 A senior medical doctor has accused Isiolo Governor Godana Doyo of roughing him up while he was on duty at the county referral hospital.
Medical Superintendent Mohammud Abdikadir recorded a statement with officers of the Directorate of Criminal Investigation on Friday afternoon.
County Commissioner George Natembeya yesterday said that a senior county official had also recorded a statement claiming that he was injured and his vehicle damaged by "hired goons" during demonstrations at the Isiolo Level Four Hospital.
The demonstrations followed the altercation between Doyo and Dr Abdikadir, as residents opposed the governor's plans to eject the doctor as the medical superintendent. He had been reinstated by the County Assembly.
The altercation was preceded by an impromptu visit by Natembeya. Mr Doyo arrived 30 minutes later and held a separate meeting with the management team.
The governor found Natembeya and his security team inspecting the maternity wing, flanked by Abdikadir.
Sources said Doyo (pictured) pushed Abdikadir and accused him of being an imposter and giving false information to the media.
Doyo reportedly accused the doctor of working with his opponents to sabotage his administration.
Earlier, the doctor had taken the security team on a tour of the laboratory, pharmacy and wards, following complaints about poor state of the hospital.
Doyo then ejected Abdikadir, saying the official medical superintendent was Dr Stephen Kiluva.
"The County Assembly has no powers to demote or promote any official. Therefore, the person taking you on a tour is an imposter," Doyo told the county commissioner.
But MCAs Hassan Shano and Dahabo Wako insisted Abdikadir was in charge of the hospital and told the governor to address the problems at the facility.