It's in our DNA to pass the buck, how can we get out?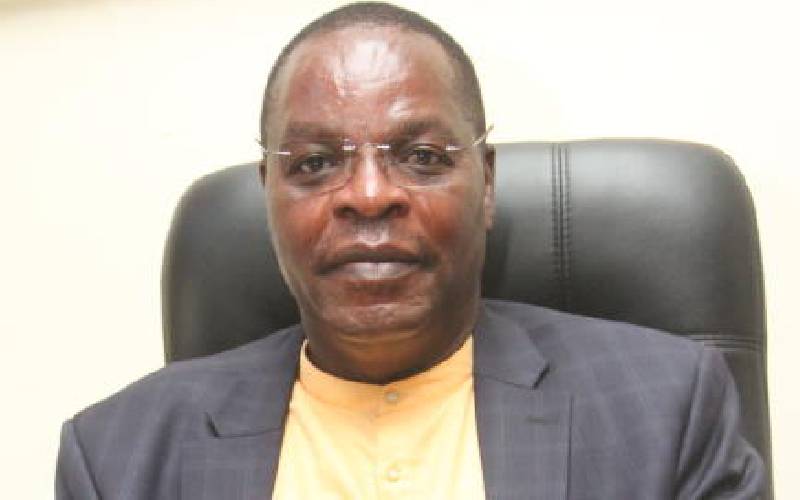 If there is one thing Adam and Eve must have transmitted to their descendants in full dose, it is the propensity to pass the buck. This Adamic trait seems deeply engrained in our natural psyche. We therefore find it nearly impossible to take responsibility for the smallest of our errors to the worst of our mistakes – even if caught in the act. We sometimes cook up strange reasons or excuses for our failures – if only to escape scrutiny. But how did this dark blood get into our veins?
The record is that, once commissioned by God to take charge of the Garden of Eden, Adam and Eve were under strict orders not to eat from one specific tree. Unfortunately, after a discussion with the serpent, Eve not only partook of the forbidden fruit, but entreated Adam to join the sin party.
When God appeared during His routine visit that evening, like little children, the couple hid behind the cookie cupboard hoping against hope that they would not be discovered. But the Omniscient already had full knowledge of their mortal failure. The tribunal that followed was not so much to unearth the truth but to confront them with their disobedience. God put the question to Adam: Have you eaten from the tree that I commanded you not to eat from? Adam was unequivocal: It is this woman that gave me some fruit from the tree, and I ate it. Then the Lord God said to the woman: What is this you have done? But the woman was equally prompt: The serpent deceived me, and I ate. One has to admire the chutzpah of this couple in facing up to God with such blatant buck passing – no apology, no scruples.
But as they say, the apple does not fall too far from the tree. The sons and daughters of Adam and Eve have carried this unfortunate trait through thousands of years. From little children to global leaders, buck passing is our natural default. Thus, we see public figures – whether in government, corporate, or religious circles – vehemently deny any culpability for obvious acts of omission or commission. Somehow, the buck almost always ends up with the serpent! This totally undermines the principle of accountability.
It is worth noting, however, that there are cultures where people take personal responsibility for failures, and leaders step aside even for what we would consider frivolous reasons.
In January 2018, Lord Michael Walton Bates, British Minister of State at the Department for International Development, tendered his resignation after arriving one minute late to answer a question in the House of Lords. In his resignation, the minister apologised profusely and said he was thoroughly ashamed for not being in Parliament on time. Though the Prime Minister, Theresa May rejected his resignation, Bates had shown a unique level of accountability and principled leadership that totally defies the Adamic nature.
This appears to be in total contrast to Africa where this Adamic trait seems to have deep stains. From unschooled villagers, to distinguished professors, scapegoating is the standard, especially among leaders. We blame anything or everything for our shortcomings – colonialists, foreign powers, deep state, enemies, cartels, the weather, traffic, and of course, the new kid in the block, Covid-19. Leaders cannot and will not step aside even after serious and obvious breeches of the law. This makes one wonder whether Adam and Eve might have been Africans.
Interestingly, some time back, the Science Journal reported genetic study findings by research teams based at Stanford University and the University of Arizona, that link Adam to Africa. According to the studies, the man whose Y chromosome (the male sex chromosome) was passed on to every living man and boy, have resemblance to those of some Ethiopians, Sudanese, and Khoisan people of southern Africa.
What is even more interesting is that geneticists had previously traced Eve to Africa, by analysing DNA passed exclusively from mother to daughter, through what they call mitochondrial tests.
Though there is much debate among scientists over these findings, the very thought that Adam and Eve may have been Africans is interesting – whichever way you look at it. That aside, we must rise above this Adamic nature.