Church leaders should religiously vet politicians, not worship them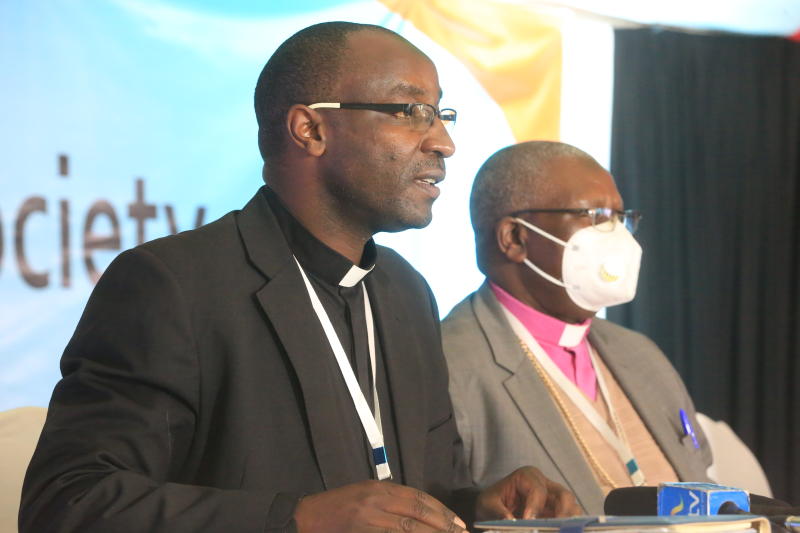 Corona times have escalated the political value of the church. As legitimate organised public gathering, the church is on high demand among politicians. A bonus factor is that it comes with no organising costs, and politicians are honoured with front row seats. Even with no prior arrangements, they are sure to be given a chance to address the worshippers. They are conscious of a double publicity score - the physical gathering and media audiences.
Experience has taught politicians that church leaders do not mind when they bring politics to the sanctuary – as long as somewhere along their speech they say "Praise the Lord." Many congregants – often unthinkingly - answer back "Amen" to their punchlines and even clap at the end of their speech. On a good day, the politicians may even obtain a laying-on-of-hands and a favourable prophecy.
Covid-19 protocols have made the church a darling to politicians, who in normal times are not known to be churchy. Like a pretty girl in the midst of "team mafisi", the church is being lured by aspirants every Sunday. Is the church noticing this? Is it conscious of her high demand? The luring she is attracting is uniquely intense. In previous seasons, aspirants would visit a church in the morning on their way to a public rally in the afternoon. Not so now. With no rally, the church is the grand destination. One priest was heard to say that this time round, the church is not a 'by the way' – it is the way. No one knows how long this season will last.
This extraordinary positioning poses a strategic question: What will the church do with this monopoly-like window? The answer is one: seize the hour! It is an open opportunity for the church to make a memorable impression regarding the leadership the country gains this election year. In market terms, the forces of demand are higher than those of supply and the aspirants are willing to pay a high price for church space. Hired shepherds will turn this demand into personal gain. But true shepherds have a chance to turn this demand into food for the sheep.
This is a rare raw chance that requires an intentional and coordinated response. The church should not be mesmerised by the attention it is receiving. Instead, it must discern the value of this unique visitation and utilise this opportunity memorably. The National Council of Churches in Kenya (NCCK) - following its recently concluded General Assembly – gave the church a task worth taking up: vetting of aspirants. The prevalent form of vetting has been tribe. An aspirant may be of good repute, but lose opportunity because they fail the tribe test. Similarly, voters have often been asked to vote in a "suit" fashion so as to give a party influence in parliament and other power bargains. Often, this party-based vetting takes turning a blind eye even on such critical aspect as criminal records. The net result has been retrogressive leadership.
There may be no better opportunity for the church to engage in progressive vetting than now when politicians are jockeying for church space. Normally, congregations only listen to what the politicians have to say. Now the ambitions of politicians are converting them into a captive audience. It is time for them to also listen to what the church has to say. Founded on Deuteronomy 17:14-20, the NCCK scale has five weights for suitable leadership: Good role model; devoted to leadership and good governance; diligent in upholding the rule of law and constitutional principles; persevere the propaganda and attacks; and qualify for the positions in line. In a separate media interview, Bishop David Oginde – a respected spiritual leader and scholar – condensed these five into three: Competence, character and godliness. Church leadership should be united in this vetting such that aspirants attending church service should hear this chorus in every sanctuary they go.
But since vetting must go beyond speaking to measuring, these weights must be converted into reliable rating criteria. Questions emerge on who will be vetted; the vetting process; relaying the vetting results and critically, the impact of the vetting on the overall election outcome. Clearly to achieve this, rhetoric is not enough. A scientific tool is inevitable. This is where the church must engage in heavy thinking and inter-disciplinary innovation. It is hard work – but that is what will elevate the church from subjective statements to objective demonstrations. This will call for a synergising of conversations between religion and science.
This said, the church must prepare for propaganda attacks launched against its ratings. Such attacks are to be expected especially when the vetting outcomes do not favour particular aspirants. Such anticipation will all the more inspire the architects to engineer a defendable tool.
Given the rocking potential of this church-led vetting process, it would be good to locate this task to a specific religious formation. The NCCK statement did not locate the vetting process in any particular institution or formation. Given the complexity of a vetting process, such openness is likely to attain untraceable outcomes. The required ingenuity necessitates a form of centralisation. The hub will then empower other vetting formations. It would be good to see the church through its umbrella bodies like NCCK and EAK (Evangelical Alliance of Kenya) announce a vetting secretariat.
In recent elections, huge investments have been made in establishing parallel vote tallying locations. Equally, a huge investment is essential to operationalise a church-driven vetting system. But it is worth it. The vetting process would bring new value to the voting process.