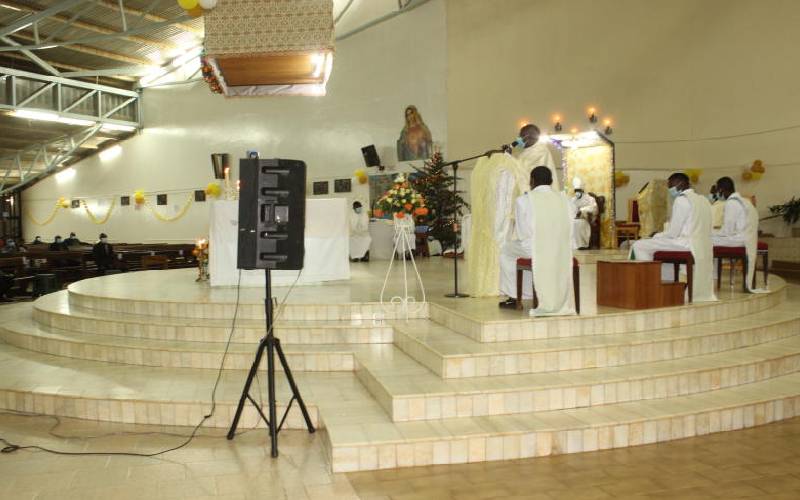 No doubt 2020 has gone down as the most difficult year in recent history. Covid-19 has wreaked untold havoc upon individuals, institutions, and nations globally. Reports indicate that bereavement, isolation, loss of income and fear have triggered varying levels of mental health conditions in many individuals. Depression, suicide, and domestic violence have been on the rise. The consequence is increased levels of alcohol and drug abuse, insomnia, irritation, and anxiety – clear indicators of serious frustration and a deep sense of hopelessness.
Yet, hope is that thread by which the despairing soul will hang on to dear life against all odds. In fact, Fritz Knapp asserts: "Hope is best gained after defeat and failure because then inner strength and toughness are produced."
The implication here is that when all has been crushed; when everything we hold dear has been utterly destroyed, and when every light has been dimmed, and darkness begins to overwhelm our distressed souls, then it is only hope that can keep us believing that a new dawn will yet come.
Franklin Roosevelt, the 32nd President of the USA, was a man of great resilience in the face of adversity. In 1921, at the age of 39, Roosevelt contracted polio – at a time there was no vaccine against the disease. As a result, Roosevelt lost the use of his legs.
Read More
Sheer optimism
Though initially embarrassed about his disability, the man eventually overcame his physical challenges through sheer optimism. He once declared boldly: "We have always held to the hope, the belief, the conviction that there is a better life, a better world, beyond the horizon."
With such positivity, Roosevelt went on to become the only US President that has ever served three terms!
Writing centuries ago, in the midst of great dimness, Apostle Paul recognised that of all human capacities, none is more powerful than hope. In fact, he argued that we should somehow learn to rejoice in our sufferings because we know that suffering produces perseverance; perseverance, character; and character, hope. And hope does not disappoint. This is definitely easier said than done.
For the majority of us, suffering produces bitterness. Unfortunately, bitterness can only produce despair, and despair, death. That is why as we enter 2021, we would do well to heed the exhortation by President Uhuru Kenyatta in his New Year address.
Referring to the devastating impact of the Covid-19 pandemic, the President rightly urged Kenyans to adjust their mindset and embrace the spirit of renewal, hope, possibility, and growth.
As for tackling Covid-19, he had a powerful message: "We will do everything to ensure the disease does not damage the body, but Kenyans must also make sure it does not damage our soul."
World's problems
For sure, no individual, institution, or government can guard your soul against despair. Each one of us must learn to somehow rejoice in our sufferings, fight back the forces of despair, and thus maintain hope.
According to Thich Nhat Hanh, "Hope is important because it can make the present moment less difficult to bear. If we believe that tomorrow will be better, we can bear a hardship today." Powerful advice from a previously prolific religious leader who had suffered stroke in 2014 reducing him to the use of gestures.
Michelle Obama likewise points out: "You may not always have a comfortable life, and you will not always be able to solve all of the world's problems at once, but don't ever underestimate the importance you can have; because history has shown us that courage can be contagious, and hope can take on a life of its own".
The implication is that no matter what devastation we may experience, hope is the anchor that must hold us in the present and yet be the jet that propels us into the future.
For a fact, I have spoken to many devastated people, whose hopes have been most difficult to rekindle. Yet, the reality is that we simply cannot afford to give up hope. The year 2020 may have treated you abnormally, but you must allow 2021 to usher you into the realm of new possibilities.
The current pain, bitterness, anger – or whatever it is that weighs you down – must give way to faith, hope and love. Every aspect of life must therefore be viewed through the lenses of hope that then blurs the severity of our current situation yet keeping us focused on the brilliance of the future.
Therefore, may the God of hope fill you with all joy and peace as you trust in Him, so that you may overflow with hope. For as Paul so boldly declared: Hope does not disappoint. Happy New Year!
@doginde