Will Ruto's new 'marketing manager' deliver?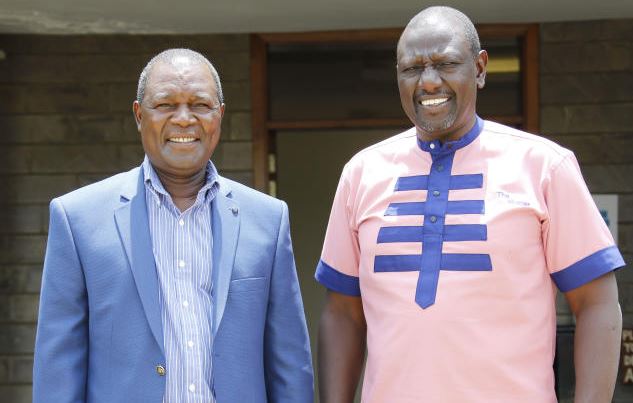 This week in politics, Deputy President William Ruto hired a marketing manager. Former CBK Governor Njuguna Ndung'u looks, talks and walks like an economist. But his job title at the Hustler Enterprise is 'Head of Sales and Marketing'.
Ruto told us Ndung'u is on board to create a new economic model. But then, Ruto himself went on to describe exactly how that new economic model that Ndung'u will create looks like. He has told Ndung'u precisely how he wants to be advised. The former CBK governor was not invited to Karen to analyse, theorise, synthesise, and prescribe. He was invited to dress-up an existing good, create a sales-pitch and then lead a grand product launch.
But I suspect that I could be completely mistaken, and he was not hired as a mere salesman - vending finished wares. Governor Ndung'u may have been hired as a Chief Panel Beater. His services are 'rented' to make Ruto's hustler economics fit into a definite academic tenet that speaks to Kenya's context, but aligns to theoretical principles as much as possible. He must craft words that will have the dual purpose of being populist enough to fire people up politically, and technical enough to convince them economically.
To put it colloquially, he must make hustler-nomics 'ingiana' by any and all means necessary. But panel-beating economists are not a new phenomenon. They have gotten by from one political client to the other with the creative logic that it is easier for a camel to pass the eye of a needle if the camel is lightly greased. David Ndii, himself a serial panel beater, once described Ruto's new acquisition, Ndung'u, as one who has been politically used, tarnished and dumped. But again, I could be mistaken. Former Ndungu's new position at the Hustler Enterprise could actually be that of Project Manager. Ruto's 2022 campaign will have many moving parts, and central to it, is messaging. The enterprise has talking heads and key board warriors that badly need a steady stream of logical information, responses, economic sermons to be pigeonholed into who, when, where and how many times. There are people and 'good ideas' to be managed, and most of the time the two do not mix well.
Whatever the case, Ndungu's job title is the business of the Hustler Enterprise. It is their prerogative to determine what their new worker's tasks will be. But the big question is: Will Ndung'u bring any new thinking or fresh ideas?