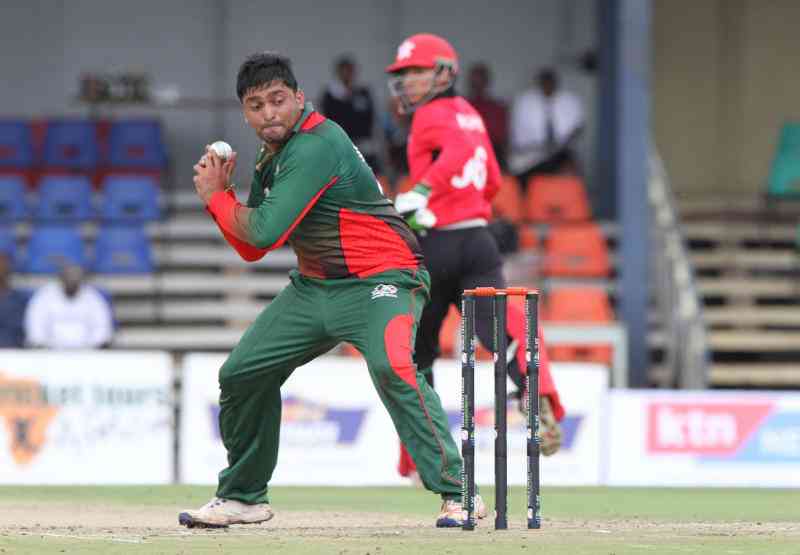 Nairobi cricket officials have expressed concern over the dwindling standards of the sport in the country and have called on the national body, Cricket Kenya (CK) to iron out their current stalemate to save the game from nose diving.
The Nairobi Provincial Cricket Association (NPCA) officials led by chairman Kanti Rabadia said despite the national body conducting its election in April this year, nothing has changed and instead the battle for leadership has escalated with two groups involved in court cases.
Rabadia said the current state of leadership has been the main cause why the national team has continued to perform dismally in international assignments with the just concluded ICC World Cricket Challenge in Uganda the latest one.
Kenya won only two matches of the five they played in Ugandan capital and are now starring at a drop to the fourth division of ICC unless they pull out surprises in the last round of the event in Jersey next month.
"These court battles are affecting our cricket negatively. What happened in Kampala where we lost to Uganda, Hong Kong and Jersey was a big proof that our game is suffering.
"To us this performance wasn't a surprise as players who depend on the game as a way of livelihood have been demoralised with all these unending leadership squabbles," Rabadia said.
He added: "Let these people understand that it's the game which is suffering and that it's not too far before we will kill the sport and in that case a lot of people will lose their livelihood."
NPCA, who runs a national league, were among the three CK affiliates who failed to give the ICC and the government-backed CK Normalization Committee a clean bill of health as they felt some few contentious issues needed to have been ironed out in the draft constitution which was passed ahead of the national elections.
"We support 95 per cent of the draft constitution but we felt one clause needed to have been amended. The contentious issue is on how someone becomes an affiliate body of the CK. Almost 95 per cent of cricket played in Kenya is made in Nairobi.
"There is no way Nairobi County, which has a chunk of the teams and players, can have a level playing ground with say Lamu, Kilifi or Malindi which have no teams at all when it comes to voting and sharing of the national cake," NPCA Secretary Narendra Patel said.
"We gave out conditions on how affiliates should be treated and that is one amendment we would have loved to be rectified in the constitution," added Patel.
NPCA who are set to start their season on July 10 with 36 teams in contention said they are ready to work with the newly elected CK office as long as there is a clear way forward in running the game in the country.
They reiterated that ICC funding, which keeps shrinking every year, does not trickle down but they are confident they will have a well-run competitive season.
"Our opinion is that the game should be prioritised, not personal interests. Our sport currently has a negative outlook, clubs are even struggling to approach sponsors," Patel said.
The NPCA Super League will feature nine clubs which will battle both home and away.
The Division One League has 11 teams. The Division Two category, which has 16 teams, which will only play one outing each, no return legs.
"It will be four serious months of cricket.
"We will have 15 games every weekend involving 500 players, "Patel told Standard Sports.
Patel said no promotion was made ahead of the new season as Ngara Sports Club opted out of the Super League due to logistics issues and will play in the Division One category.