Modern day dating - a total fraud?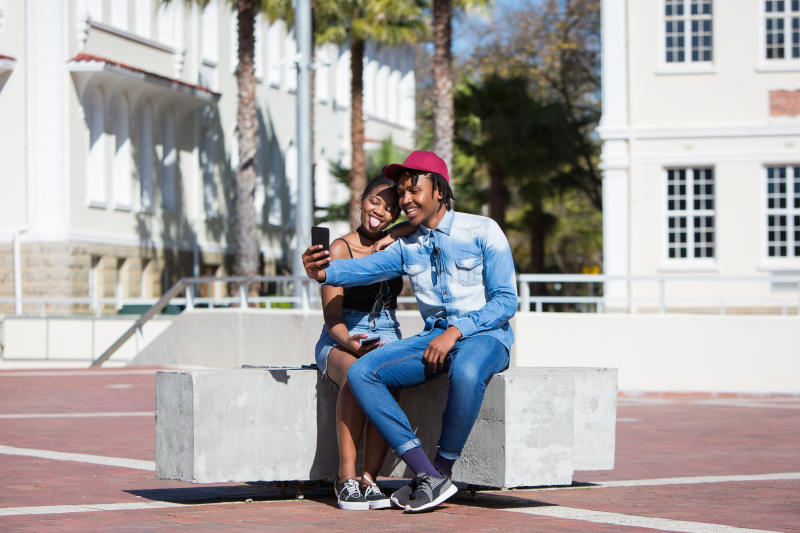 A certain Shichuma was devastated when he learnt of his wife's death. She had been unwell for a couple of days when he sent her home to recuperate, away from the stressful hustle and bustle of the city and he hoped all will be well. Unfortunately her health deteriorated very fast. Still, nothing had prepared him for the shocking news he was to encounter in the village.
Just as he settled down to start arrangements for that final journey, his wife's family had other ideas. They calmly told him that they did not recognise him as their daughter's husband because she had been previously married to another man, whom they said was her 'rightful' husband.
Until the untimely death, Sichuma had lived together with her as man and wife in Nairobi and even had a child together- she died as a result of complications many weeks after childbirth, in fact.
Throughout her hospitalisation, he had been paying her medical bills. To friends and neighbours in the city, the two were a in a marital union, but back in the village they only recognise the man who 'informed' them that he had their daughter and Sichuma was, at best, a benevolent stranger.
"He thought he was going to sort out the pending bills and raise money to bury his wife, but he has to deal with other issues first. They flatly told him that he can take his child, but not their daughter," Reuben, a close friend reveals as collections towards a small kitty to be sent to Sichuma are finalised.
The recent case involving a famous journalist and her fiancé probably brought the fragility of these urban relationships- merely arrangements, to some- to the fore. The TV girl, however, is not alone. More Kenyans are married or engaged to miscreants they would never settle down with had proper background checks been done. Closet homosexuals, murderers, rapists, thieves, night-runners, child molesters, name them.
While it is common knowledge that the couple was living together within the relationship status of 'engaged', after he famously proposed to her on social media, it all meant little before the law.
No amount of likes, 'aaaws', loving comments or memes would make her a legal spouse. In fact, unlike it is the case in a traditional marriage where a spouse can't testify against a partner in a criminal matter, these come-we-try types can testify against each other. In essence and after all, they were nothing more than roommates in love.
The institution of fiancé(e) is a strange one to many people who cannot understand the idea of someone bringing home someone's daughter, with the full knowledge of their parents but not their blessings- all because he went down on one knee and asked a question in the presence of age mates who would ordinarily not even be allowed in bridal negotiations!
Many point out that there is no equivalent of the word 'fiancé' in African culture. "It's either mtu ni bibi yako ama ni mtoto wa wazazi wake (either she is your wife or her parents' child). There is no in-between status, as far as I was brought up," Lillian, who teaches at a mid-level college in Nairobi points out.
Although she is single, the mother of one makes it clear that she would never move in and live as someone's fiancée unless he has sent a 'message' to her parents, to let them know she is living with their daughter. The 'message' here involves his parents meeting hers formally.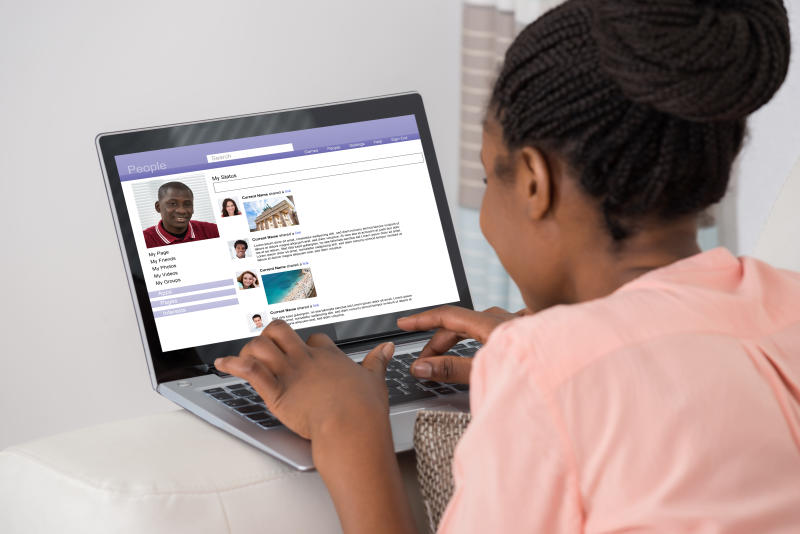 "Hizi harusi za Facebook na Instagram ni meaningless," she adds, describing the whole fiancé business as a one doomed to fail.
While some find this thinking to be old-school, its proponents argue that it always provides for the necessary safety valves because it involves both families and not some noisy guesswork in the confusing city lights.
While traditionally parents would do a background check of the person you intend to marry by finding out which clan they come from, today it may involve subtler ways of checking up before things get serious and get out of hand when it's too late.
This usually involves finding where your parents come from, just to be sure the two of you are not related. Parents, especially mothers, are also said to be good at reading character during these encounters.
"I was once involved with a Nigerian guy with whom we were getting serious. He was making all the right moves and were it not for my father, I would have fallen for anything he wanted," Kate, a lawyer, recalls.
Her father was, however, unimpressed and remained adamant to know exactly what her Nigerian beau did for a living, openly expressing his reservations later and even roping in friends in high places to do a background investigation of the man.
"As we speak, he is one of those illegal immigrants who were recently deported from the country," reveals Kate.
There are others who insist that there is no magic behind a grown man going down on one knee to make a proposal by asking a cliché question, which then gives him licence to live with the woman.
To them, a girlfriend either stays alone or at her parents and once she moves in with you, she becomes your wife.
In the days before proposals were in vogue, an invitation to see a man's house ended up in matrimony! Many of today's marriages were cemented this way; a man invites a woman to his 'cube' and if she spends a night or two there, she will only be going back to her home to pick her belongings as the man arranged for a delegation to go see her parents. Soon, children followed to cement the union.
The idea of sleeping at someone's house with the full knowledge of parents was taboo and it was considered bad manners to sleep in a man's 'cube' then go back to your parents' home.
"Nowadays I see young girls walking around with engagement rings and calling themselves fiancées for years, yet the parents know nothing about the arrangement. As far as I am concerned, this fiancé thing is just formalised fornication," Kihara, an elderly man, weighs in and notes that some of the arrangements just fizzle out because, unlike marriage, the parties are free to unilaterally call off the engagement.
Among some other communities, because a woman who agrees to go and sleep in a man's house would still be derided as 'easy', the closest thing to a proposal was 'wilful abduction'.
In this case, the man would 'waylay' the woman as she was going to fetch water and 'abduct' her, often with the help of his friends. The target would still put up resistance, enough not be seen as 'easy' but not strong enough to stop the man from taking her to his house.
If the 'abductee' was in the company of other now-envious girls, they would run and inform her parents that their daughter has been 'abducted'.
This was a loaded message and, far from panicking or running to report, the woman's father would then know that a delegation would be coming to visit so that they can formalise the 'abduction'.
At times, the 'abduction' would happen at night from their parents' home and during the bridal negotiations, the dowry would include an apology and payment for the parents' water pot that broke during the 'abduction'!