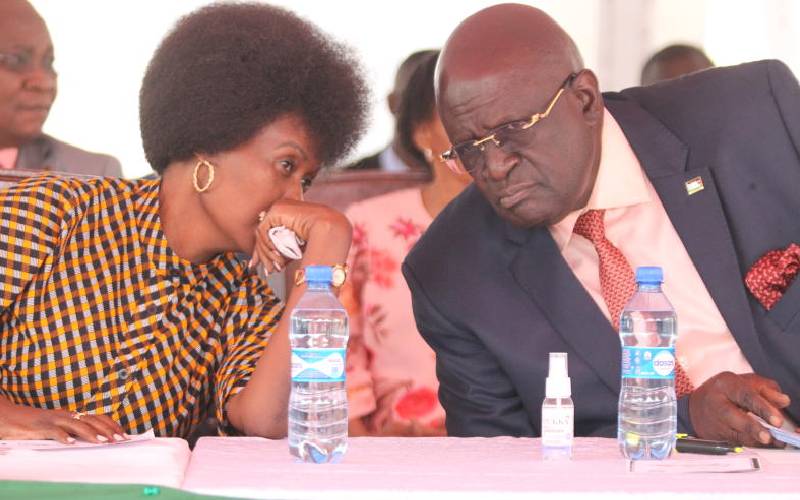 Twenty-two candidates of Dibuoro Secondary School in Alego Usonga, Siaya county who failed to get their Kenya Certificate for Secondary Education (KCSE) results will sit for exams again in December 2022 if they appeal in good time.
The students currently have about 30 days to appeal to the ministry, to secure a chance to seat for exams in December.
Siaya county Director of Education Nelson Sifuna who confirmed the matter said the rest of the candidates got their results.
He said 75 candidates sat for the national exams at the school.
"Apart from the 22 candidates who had been involved in the exam malpractice during the examination period, the rest received their results," said Sifuna.
42 candidates from the school were arrested and held by the police for allegedly being involved in exam malpractice during the KCSE examination.
The students were later released after a thorough probe, to allow them time to prepare for other exams.
They had been found with four cell phones which had the content on the Chemistry Practical Paper and also the Swahili Paper.
The phones had a WhatsApp group where each of the 42 students were members.
Upon scrutiny of the phones', the content of the Swahili Paper was discovered.
The school principal, one supervisor, five invigilators, a chemistry teacher and two laboratory assistants were among those summoned for questioning alongside the students.
Education Cabinet Secretary George Magoha last Saturday cancelled the results of 441 KCSE 2021 candidates due to exam irregularities.
Out of that number, 203 were found to have unauthorised materials during exams, 203 were found with mobile phones and eight were found to have impersonated candidates.
The other six cases were of collusion and one was for causing a disturbance in the examination room.
Magoha said ahead of the 2021 KCSE exams, the Government heightened measures meant to pre-empt any forms of cheating through the combined efforts of all the members of the Multi-Agency Team.