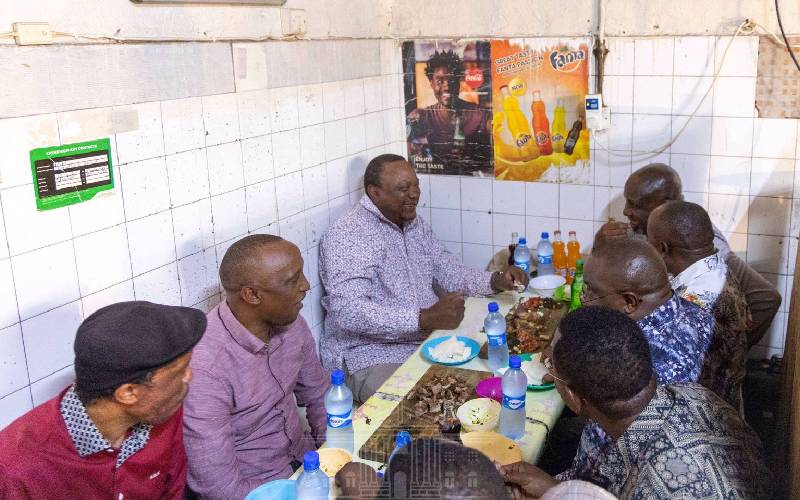 President Uhuru Kenyatta broke protocol on Wednesday when he drove himself around the capital in the company of three Nairobi County Assembly leaders.
Kenyatta was on an inspection tour of projects when he requested to be accompanied by Majority Leader Abdi Ibrahim Guyo, Majority Chief Whip Paul Kiguathi Kados, and Robert Mbatia, the chairman of the Budget and Appropriation Committee.
Guyo said it was a rare opportunity and honour for the President to personally drive them around the city.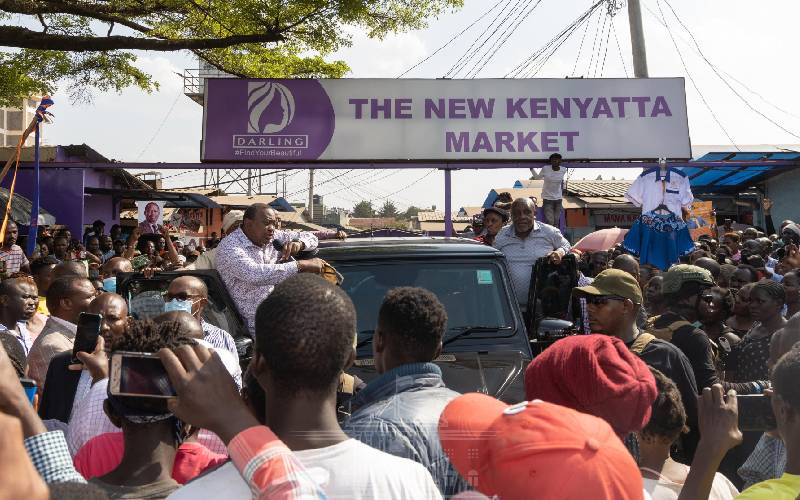 "It was a pleasure to be driven by the President, you know he is an easy-going person," Guyo told The Standard.
The four leaders later had a lunch of Nyama Choma at Kenyatta Market where the Head of State had gone to check on the progress of the ongoing repair works.
"The lunch served was a delicacy of Nyama Choma, kachumbari and ugali in one of the market stalls," said Guyo.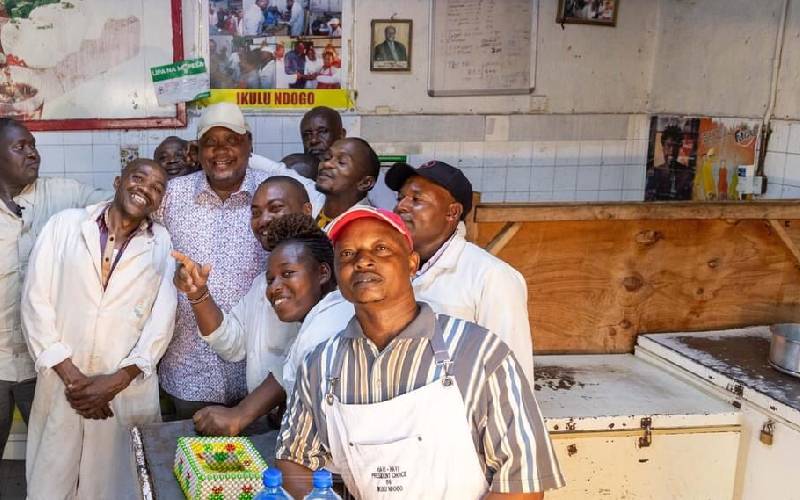 Kenyatta then addressed traders at the market assuring them his administration and the one that shall takeover, will not abandon them.
The Head of State wondered why his critics do not notice the transformation his government has been doing to improve the lives of Kenyans.
"I urge you to continue co-operating with the government so that we can work together and eradicate poverty. Do not allow to be incited by those keen on insulting us," Kenyatta told the excited traders.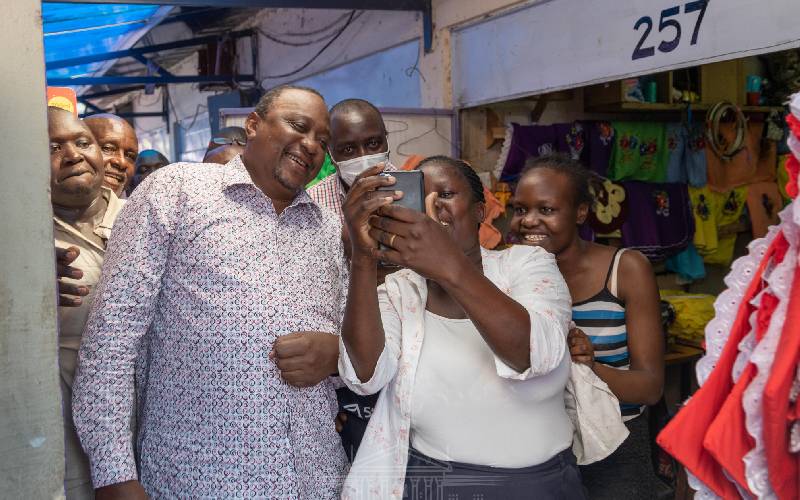 The market has received a complete facelift with the floor being repaired and leaking roofs replaced.
Kenyatta also directed the installation of full lighting of the market so that traders can work for 24 hours to boost their incomes.