Poverty tag that became Nairobi city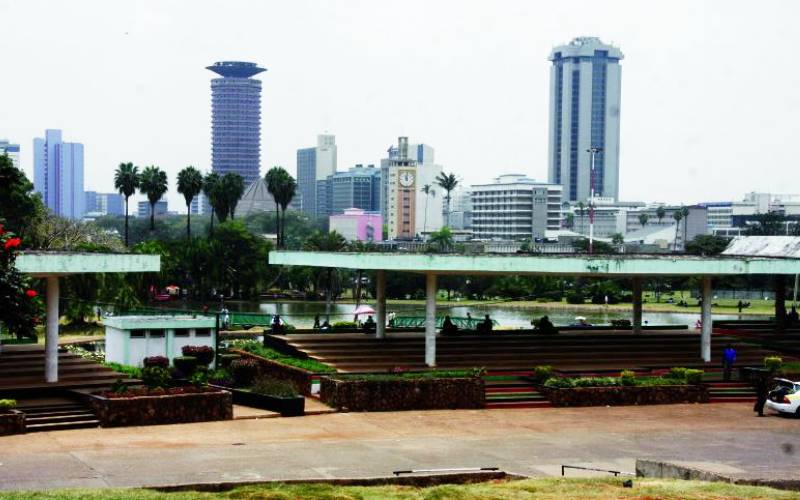 Seventy-one years ago, Nairobi became a city through the Royal Charter of Incorporation issued by the British monarchy.
The charter was granted in March 1950 when the population was estimated to be about 137,000. The town was originally established in June 1899 as a transportation depot.
It was chosen by constructors of the Kenya-Uganda railway because the site was a suitable terminus from Mombasa to Kisumu.
By the time of becoming a city, residents were already struggling with inflation. The new city needed funds to implement its master plan–but there was no money.
As a result of the high cost of living, revenue streams were almost drying up since the purchasing power of taxpayers was low. Only a few had the ability to spend, meaning there was no money to expand and develop the city, which was dotted with shanties.
After meeting their housing, clothing, transport and food needs, the workers were barely left with money for taxes and luxury.
"Nairobi had become a poverty trap," wrote David Anderson in his book Histories of the Hanged: The Dirty War in Kenya and the End of Empire.
In 1950, workers took to the streets for nine days. Under the East African Trades Union Congress led by Makhan Singh and Fred Kubai, they demanded improved pay, housing allowance, and leave days.
According to Anderson, African estates of Eastlands were more remote and more threatening than ever. Life here was a constant struggle, just as is the case today.
A majority of Eastlands dwellers were illiterate labourers and unskilled men.
"Africans aspiring to middle-class respectability struggled to find social space among the rougher labouring classes and the armies of the unemployed. In this struggle for respectability the colonial government did little to help," wrote Anderson.
When it became a city, there was only one policeman for every 1,000 residents. The police protected Europeans and, to a lesser extent, Asians. The poor Africans were left on their own.
Gradually, development came but with attendant challenges that have made life a nightmare.
The capital city, now with a population of more than four million, faces a myriad problems, among them, unplanned buildings, a chaotic public transport system, acute water shortage, uncollected garbage, insecurity and spilling raw sewer.