Building under construction collapses in Ruiru, police say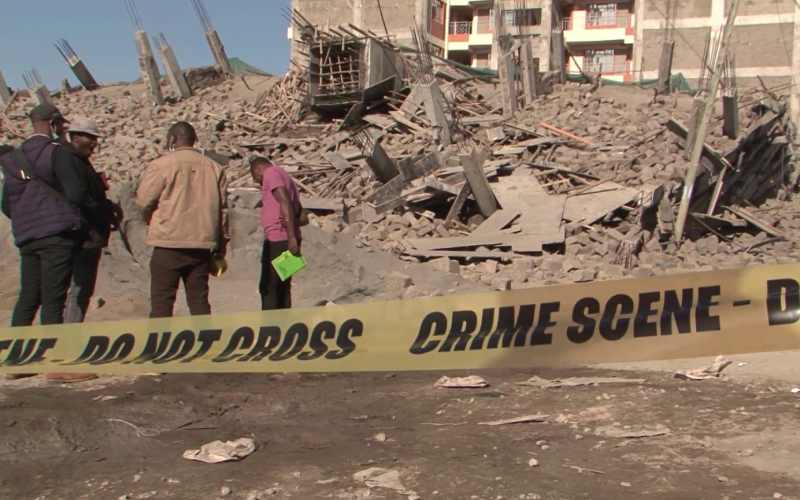 Police in Ruiru, Kiambu County have launched investigations into an incident where a nine-storey building under construction collapsed on Saturday, October 16 night in unclear circumstances.
According to Ali Nuno, the County Police Commander, the incident had only one casualty who sustained slight injuries and property of unestablished value destroyed.
"Pieces of the stones from the building fell on a nearby garage and damaged about 15 cars," Nuno told The Standard in a phone interview.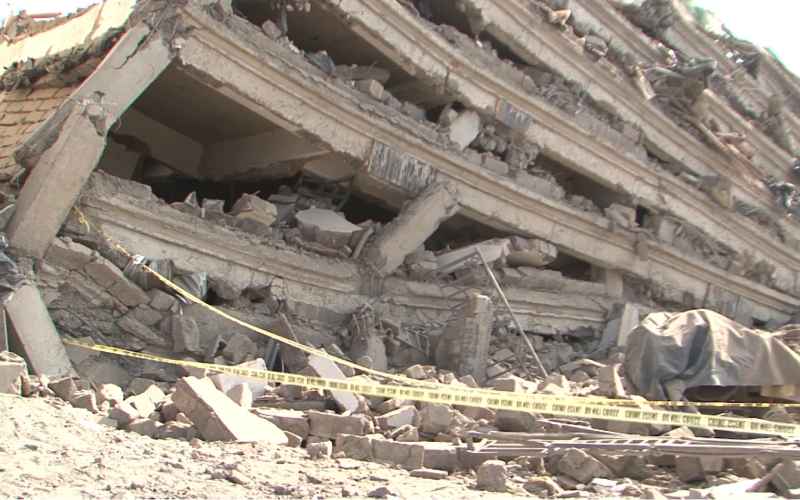 The police boss added the incident occurred a few minutes after midnight and that the cause of the collapse has not been established.
By the time of publishing this article, the Disaster Management team was on the ground handling the situation, police say.
This becomes the second building to collapse in Kiambu County in the last two months after the previous one, also under construction, partly collapsed in Kinoo.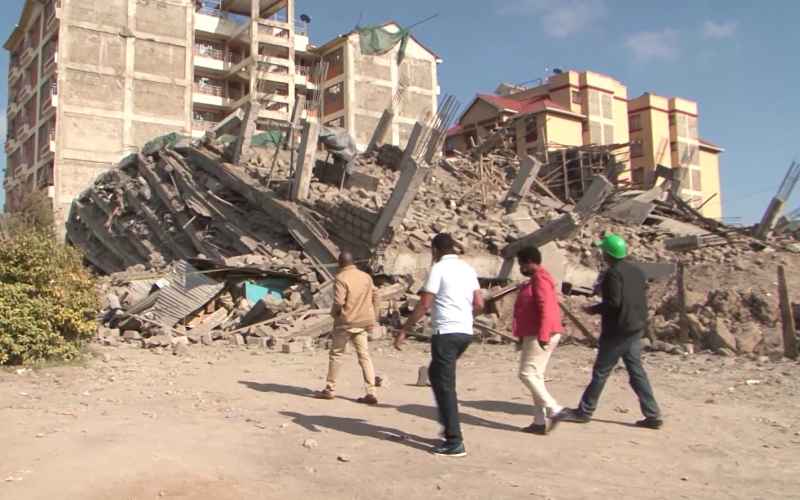 At the time of inspecting the then partly collapsed building, Institution of Engineers of Kenya (IEK) president Engineer Nathaniel Matalanga said the building crumbled because it stood on a weak foundation.
A few days later, the building was entirely brought down by the authorities.
The IEK president linked the rampant collapse of buildings to greedy developers whom he said hire bogus contractors instead of qualified professional engineers to build their houses.