Governor Ojaamong hosts Ugandan MPs to discuss border ties, Covid control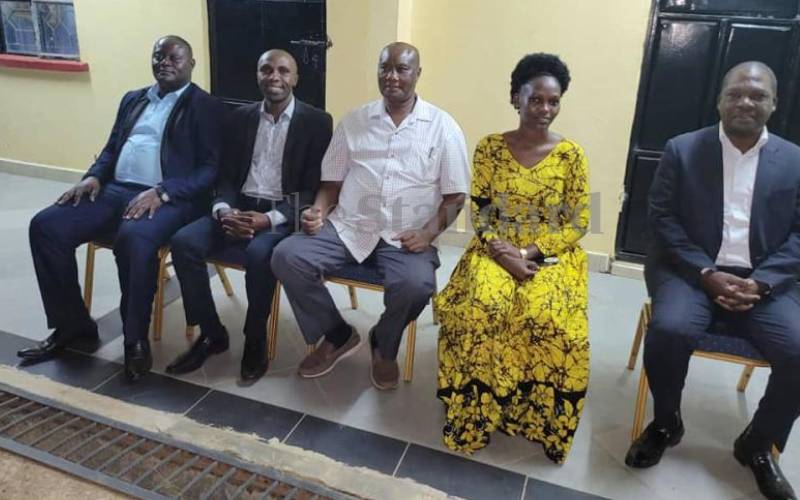 Busia Governor Sospeter Ojaamong yesterday met with four Ugandan MPs at his Okiludu residence to discuss bilateral issues ranging from trade, culture and measures of handling Covid-19 across the Busia and Malaba border.
The leaders talked about the need to sensitise their constituents to avoid using "panya routes" along the porous Busia and Malaba border so that the two countries get taxes and contain the raging coronavirus.
"Using the designated border spots will ensure that you are cleared by health officials to travel across the countries and that is very vital in controlling the spread of coronavirus and ensuring that no one dodges paying taxes," said Ojaamong.
Further, he said residents from the neighbouring country were welcome to receive treatment at Busia County Referral Hospital, just like Kenyans visit Ugandan hospitals.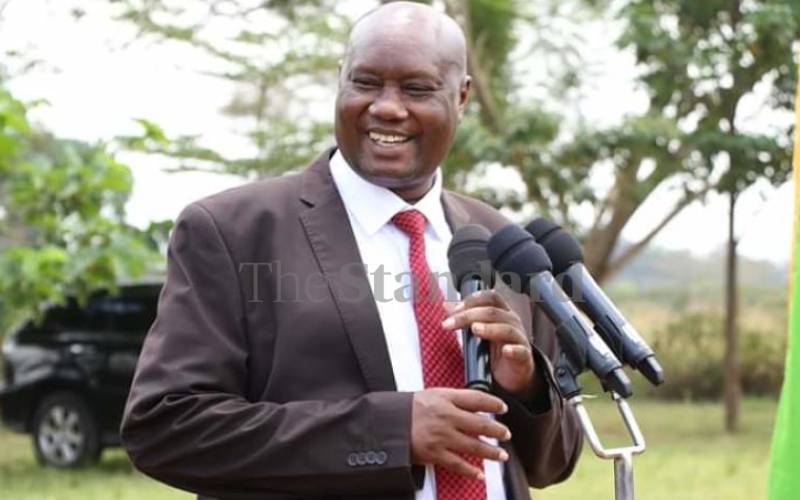 The MPs were Hellen Auma Wandera who is Busia-Uganda District Woman MP, Macho Geoffrey (Busia Municipality, Uganda), Dennis Nyangweso (Samia-Bugwe Central) and Were Godfrey Odero (Samia-Bugwe).
Wandera, 23, the youngest MP in the Ugandan Parliament called on the leadership from the two countries to prevail on border askaris to be lenient on small-scale female traders who hawk goods across the borders.
"Over 70 per cent of small-scale traders across our shared border are women and we need to treat them with decorum so that they can carry out trade with ease and dignity," she said.
Wandera, a former fishmonger popularly known as "Mama Busia" along the border, regretted that women face many obstacles to make it in life yet the little money they make goes a long way in building society.
Last year Uganda exports to Kenya were estimated at Sh50,824 billion (US$465.55 million) according to the United Nations Comtrade database.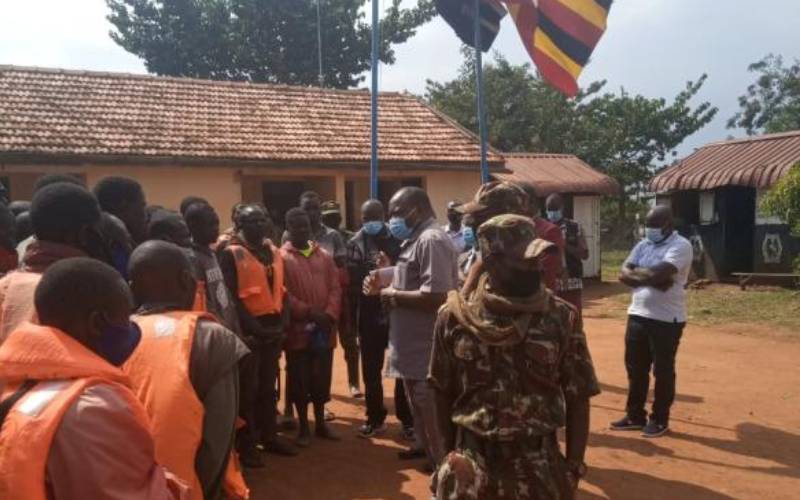 Kenya majorly imported tea, coffee, spices, dairy products, eggs, honey, cereals and edible products from Uganda.
On the other hand, Kenya exports to Uganda in 2019 were estimated at 68.138 billion (US$624.15 million). Kenya majorly exports to Uganda animals, vegetable fats and oils, cleavage products, iron and steel.
It is estimated that at least 400 pupils registered in Kenyan elementary schools in January from Uganda at Busia-Kenya alone following the delayed opening of schools in Uganda after both countries shut schools following the Covid-19 outbreak.
There are many Kenyan learners in Ugandan schools and are a common sight in the evenings crossing from Uganda to Kenya.