Family battle derails burial of county administrator four months after death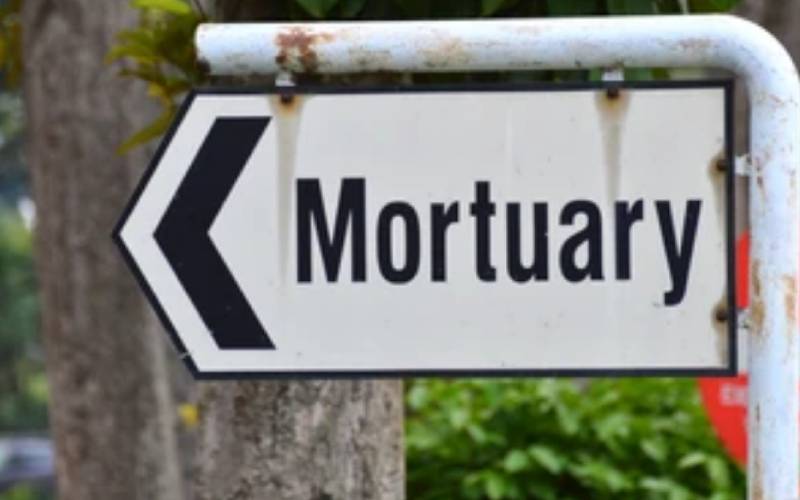 Former Rachuonyo North Assistant County Commissioner is yet to be buried four months after his death.
James Momanyi Mabea died on April 4 after battling a long illness at an Eldoret hospital. His body has been lying at the Racecourse Hospital Mortuary in Eldoret after a court suspended his burial.
Mabea died just four days after being promoted to the rank of Deputy County Commissioner.
On April 8, Mabea's second wife Eve Okuku moved to court, accusing her husband's family of failing to recognize her as Mabea's legal wife and planning to exclude her from the burial arrangements.
She sued Pacifica Nyaboke, Brian Kegicha, Andrew Mabea and Jeyi Mabea.
Homa Bay Principal Magistrate Joy Wesonga suspended the burial of the administrator until the case filed by Okuku is heard and determined.
The court further restrained the respondents from burying the deceased in the absence of the complainant.
"It is hereby ordered that a temporary order of injunction restraining the respondents by themselves, their agents or any other person from removing the body of the deceased from the mortuary and burying him in the absence of the applicant," ordered Wesonga.
His family was planning to bury him on Saturday, April 10, at his home in Cherang'anyi.
The magistrate also ordered police officers to surrender a car that was held at Kendu Bay Police Station to Okuku.
According to Okuku, she was married to the late administrator in 2013, and she knew of Ms Nyaboke as her co-wife and Kegicha as her stepson. The other two respondents were her in-laws.
"I lived with the deceased in Nyalkinyi, Homa Bay County until his death," said Okuku.
She claimed she had been threatened by the respondents who told her not to attend the funeral, as she was only a girlfriend.
Okuku said she solely took care of her late husband when he was sick and accompanied him to various hospitals in Uasin Gishu and Bomet counties.
But Ms Nyaboke dismissed Okuku's claims, insisting that she was the only legal wife of the deceased.
She produced a copy of their marriage certificate in court, saying she had a right to bury her husband.
The hearing of the case that has been transferred to Kitale law court has kicked off.
The judgement is scheduled for August 12.