Authorities focus on contact tracing to flatten Covid-19 curve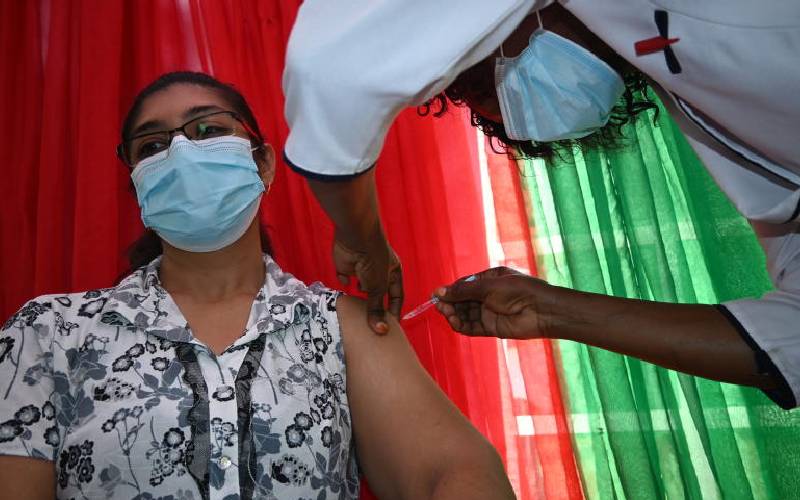 Following a surge in the number of Covid-19 cases that saw the county register a weekly positivity rate of 23.2 per cent, authorities in Kisumu have shifted focus to targeted contact tracing.
With vaccination rates still low in the region, health officials say contract tracing has been the key in breaking the chain of transmissions and reducing the number of infections.
Governor Anyang' Nyong'o's administration has developed a robust system grounded on contact tracing and vaccination to respond to the worrying Covid-19 situation with the results slowly beginning to pay off, as established in recent interviews with stakeholders.
In the past week, the highest number of infections Kisumu recorded was 20, down from highs of more than 100 in a single day about three weeks ago.
Yesterday, County Director of Health Fredrick Oluoch told The Standard: "We cannot underestimate how contact tracing has aided us in the fight to reduce infections."
In the system, the county and national governments have established a Home-Based Care Isolation committee that is helping with tracing contacts.
Clinicians have been incorporated in the committee to monitor patients and conduct follow-ups, including identifying contacts of confirmed cases.
By the end of June, the county had tested a total of 46,757 people out of which some 856 samples were positive with 705 placed under home-based care and isolation under the keen watch of authorities to ensure they do not interact with the public until they recover.
Only 33,048 individuals out of the county's more than 1.9 million residents had received their first dose of the vaccine.
Josephine Apiyo, a CHW based in Nyando confirmed that she had been aiding authorities to isolate suspected contacts.
"People are a bit careless when they are at home but we have been able to isolate and test all the suspected cases," she said.