Investigators arrest another suspect in NLC officer's murder probe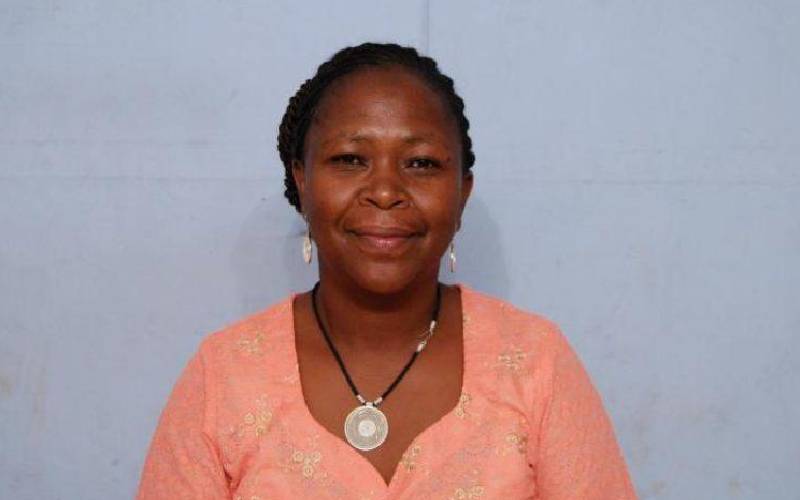 Another person of interest is helping police in the investigations into the murder of the National Land Commission deputy director of communications Jennifer Wambua (pictured).
The suspect was picked up by investigators from the Directorate of Criminal Investigations (DCI) Homicide Unit at his house at Ebulbul in Ngong on Tuesday night.
Police believe that the 44-year-old businessman has crucial evidence that will help the DCI unmask the killers of Ms Wambua.
The suspect has been identified in court papers as Peter Mwangi Njenga alias Sankale.
Investigating officer Vincent Lang'at, in a sworn affidavit filed before a Kiambu court, said Mr Mwangi was among the last people to have been seen with Wambua at the spot where her body was later found in the Ngong Forest.
The DCI was seeking 14 days to hold Mwangi and conclude the murder investigations.
Kiambu Chief Magistrate Patricia Gichohi granted the police 14 days to hold the suspect. The orders will be reviewed on April 26.
The arrest of Mwangi brings to three the number of suspects in police custody in connection with Wambua's killing. Last week, the investigators arrested a boda boda rider and a herder who were among the people spotted at the scene where the body was found.
Benjamin Saitoti and David Sempuan were presented to the Kiambu court last Friday. The court granted the investigators two weeks to hold them.
The investigators have made several trips to the suspects' houses in search of evidence.
The latest visit was yesterday when the police searched Mwangi's house in Ebulbul.
Last Friday, the investigators made another visit to the scene of crime with the two suspects, who have maintained they only spotted the body in the bushes.
Wambua's body was found in a thicket on March 15, three days after she was reported missing.
The police are now banking on forensic analysis of the suspects' mobile phones to unravel the murder mystery. A pastor and a friend who were among the last people to speak to Wambua on phone have recorded statements.
To auction or restructure?
Banks are looking at a negotiated settlement to recover their money as some property has not found buyers for years.