Mother of 7 returns to school after 15 years of marriage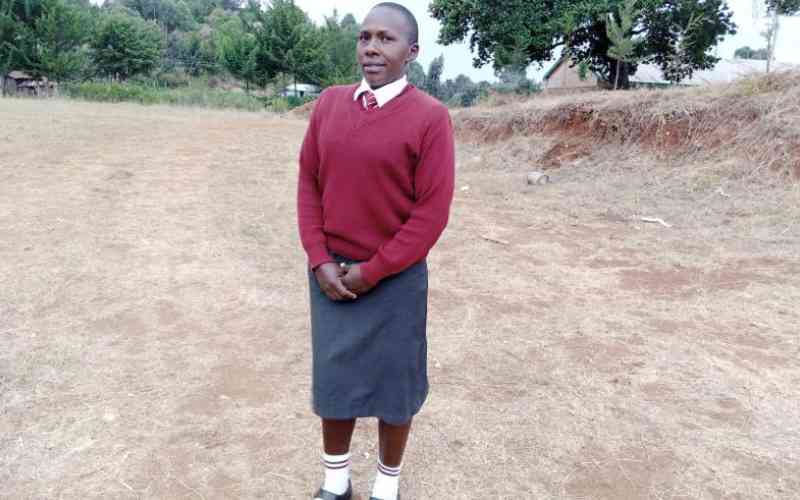 After 15 years of marriage, a mother should be laying a strong foundation for her teenage children.
But not for 34-year-old Diana Chirchir, a mother of seven from Anin village in Keiyo North, Elgeyo Marakwet County who is back to secondary school.
Diana dropped out of Form One in 2004 but is now a Form Two student at Kessup Day Secondary School and has a son in Form One, 30 kilometers away, in Marakwet Boys High School, Marakwet West.
In January 2018, she showed up at Iten Mixed Day School in search of admission to form one, but was not lucky.
She was turned away since the school administration was not convinced that the mother of seven, who dropped out of school in 2004, would balance marriage, children rearing, and education.
Unbowed, she marched to Kessup Mixed Day School on the Keiyo Escarpments.
At Kessup, a stunned school principal - Stanley Amdany - listened as Daisy painstakingly explained her dreams of being a teacher and why she wanted a second chance.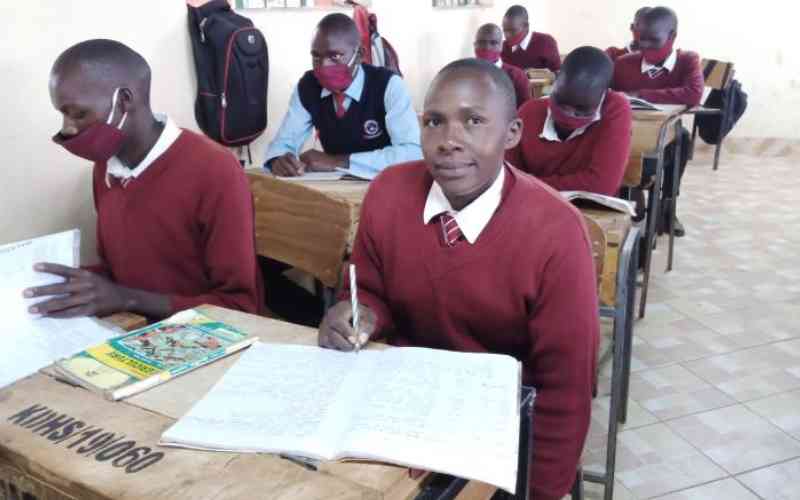 Amdany accepted her application on the condition that her husband, Oliver Chelimo, approved of her decision to return to school.
"I had dropped out of Form One in 2004 after it became difficult for my single mother to raise fees. Frustrated, I got married and started a family. In 2008, the desire to return to school raged," she explained. "I couldn't rejoin school that year (2008) because my sister left after getting a job and I had no school fees. I continued to raise my family."
In 2018, Diana knocked on Iten and Kessup Mixed Day School's doors seeking admission. She had saved Sh5,000.
"I was turned away in my first attempt. Many people in my village ridiculed me for desiring to go back to school. When I went to Kessup, the principal listened keenly to me; he thought I was looking for a vacancy for my child," she narrated. "I could see the shock on his face, but he accepted my decision on condition that my husband showed commitment to care for the children when I embark on my studies."
When Chelimo declined to commit to Amdany's demands, dashing her dreams of returning to class, she quit her marriage in protest and went back to her parents.
"I could not report to Form One in 2018 as I had planned because the commitment from my husband was not forthcoming. In January 2019, I returned with my mother, who committed that she would babysit the children when I start schooling," Diana recalled.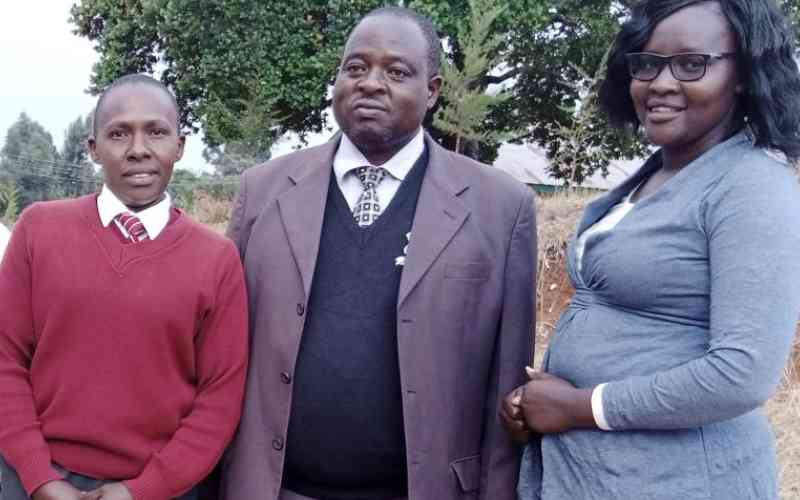 She later reunited with Chelimo, who finally relented and approved her plans for education.
"Villagers who mocked me after the decision to return to school supported me by buying school uniforms. They thought I was joking," she said.
"It was a difficult and bold decision, but I am patient because I am now optimistic that one day, she will help the family," added Chelimo, who revealed that his wife leaves for school at 5am. "I often ask my children to work hard like their mother in their studies."
Speaking to The Standard, Diana's classmate, Gideon Kibet, described the mother of seven as a disciplined student who is now the class's counselor. Kibet said Diana has been using her inspiring story to motivate students in the school.
"She is like our mother and commands a lot of respect from students and teachers. She is also a bright and generous student who helps all her classmates with complex issues. We admire her hard work," said Kibet.
Another classmate, Cynthia Chelagat, said, "She talks to girls and boys separately and guides all of us. She is the link between us and the administration."
According to Amdany, the institution has 13 other students who returned to school after pregnancy and marriage.
"I am impressed with Diana's performance. Her story is an indicator that getting married is not the end of the road in the pursuit of academic goals," said Amdany.