Thiong'o nominated in a first for Booker Prize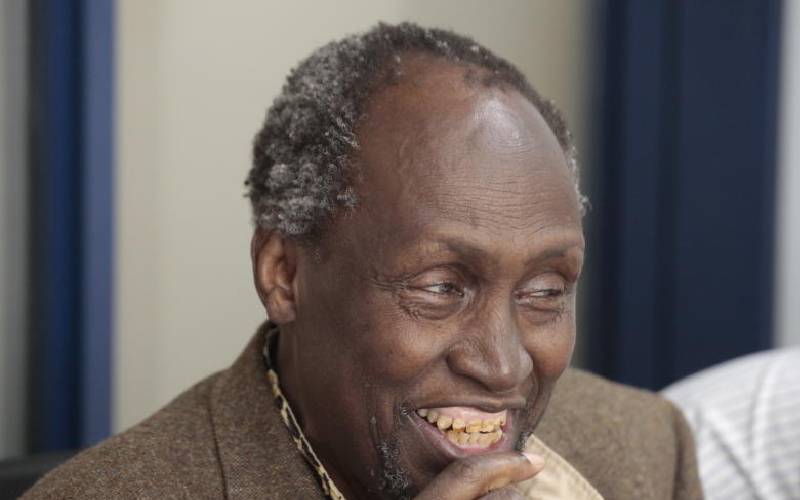 Kenyan novelist Ngugi wa Thiong'o (pictured) is on this year's longlist for the International Booker Prize released on Tuesday, March 30.
Ngugi has been nominated both as an author and translator for his book, The Perfect Nine: The Epic of Gikuyu and Mumbi, in a first for the award. The book is one of 13 novels longlisted for the award "which celebrates the finest translated fiction from around the world."
The book was published last year, written in Kikuyu and translated by Ngugi himself into English.
Ngugi is also the oldest longlisted at 83. The youngest is Olga Sofia Ravn, 34, from Denmark for The Employees. There are six men and seven women on the list. The shortlist will be announced on April 22 and the winner on June 2.
This year the judges considered 125 books. According to the awards announcement, "the contribution of both author and translator is given equal recognition, with the £50,000 prize split evenly between them.
The longlist announcement describes Ngugi's book as "blending folklore, mythology and allegory, The Perfect Nine chronicles the adventures of Gikuyu and Mumbi, and how their brave daughters became the matriarchs of the Gikuyu clans."
"Gikuyu and Mumbi settled on the peaceful and bounteous foot of Mount Kenya after fleeing war and hunger. When 99 suitors arrive on their land, seeking to marry their famously beautiful daughters, called The Perfect Nine, the parents ask their daughters to choose for themselves, but to choose wisely."
Ngugi, a distinguished Professor of English and Comparative Literature at the University of California, Irvine, is one of Africa's, and the world's foremost literary scholars and writers today with a writing and publishing career spanning nearly 60 years since his first novel, Weep Not, Child, published in 1964. This, his second and third novels, The River Between (1965) and A Grain of Wheat (1967) have been key texts in the study of African literature.
Ngugi resolved to write in his mother tongue, Kikuyu in the 1970s and has been a key figure in the advocacy for Africans to write in their own languages in an effort to decolonise African literature. His essay, Decolonising the Mind: The Politics of language in African Literature (1986), is a key text for this ideology.
The longlist was selected by the 2021 judging panel consisting of; cultural historian and novelist Lucy Hughes-Hallett (chair), journalist and writer Aida Edemariam, Man Booker shortlisted novelist Neel Mukherjee, Professor of the History of Slavery Olivette Otele and poet, translator and biographer George Szirtes.