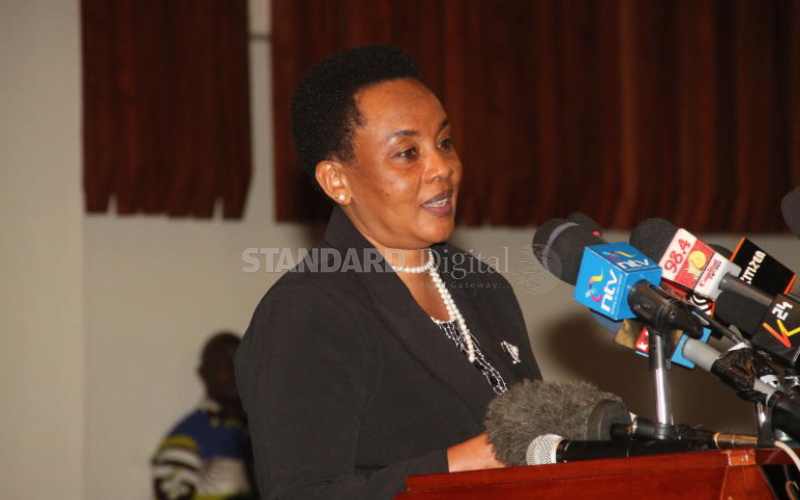 Acting Chief Justice Philomena Mwilu (pictured) yesterday extended the closure of the Kericho Law Courts by two weeks.
In a statement to newsrooms, the acting CJ said the courts' structural deficiencies caused by modifications undertaken on the building in 2014 still make it unsafe.
"The Judiciary prioritizes, above all, the safety and security of its staff and other court users. Consequently, the decision has been taken, in consultation with the Presiding Judge, the CUC and other stakeholders at Kericho Law Courts, to close the building for an initial period of two weeks," Mwilu said.
In the meantime, the hearing of cases will continue via virtual platforms and all documents filed online, she announced.
Urgent matters including criminal pleas are set to be heard at the Kericho county revenue offices.
When she issued the first notice, Mwilu said the court will remain shut for two weeks to allow time to re-construct the building and ensure the safety of the Judiciary staff.
"An investigation report highlighted structural flaws arising from modifications undertaken on the building in 2014. The investigation report was forwarded to the Judiciary on March 3, 2021, with directions that the building is vacated as a matter of urgency to avert a potential disaster," the acting CJ said in a statement.
Earlier on Friday, Kericho law courts were closed after the National Building Institute (NBI) condemned the buildings.