KFS in Nyanza tour to strengthen conservation efforts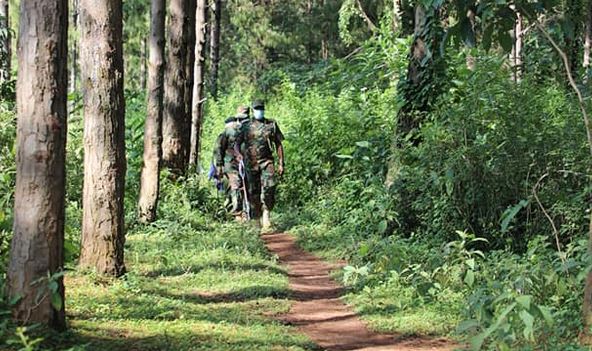 The assessment of forest resources in the Nyanza region kicked off on a high note on Monday in an exercise led by senior officials of the Kenya Forest Service.
The visit comes at a time when the country is racing towards boosting forest cover to mitigate on the effects of climate change. Notably the region has counties with low forest cover, Migori at 0.64 per cent, Kisumu (0.44), and Siaya at 0.42 per cent.
The early year exercise conducted on Monday is aimed at identifying opportunities and interventions that the Service will strengthen to increase forest cover in the region by engaging both state and non-state actors towards the goal of achieving a 10 per cent national tree cover by 2022.
During the exercise, the Chief Conservator of Forest (CCF) Julius Kamau visited forest stations where he engaged with both forest station managers (FSMs), forest rangers manning the stations, as well as the local communities living adjacent to the forests.
The meetings sought to strengthen collective conservation efforts, revamp and motivate public participation in the conservation of forest resources, and develop strategies that would enhance both community livelihood through local CFAs and also address challenges.
Mr. Kamau toured the Koguta forest in Kisumu County and noted that the forest plays a critical economic role for the nation as the host of the Sondu Power Station. He underscored the importance of trees to human livelihood as a key driver of the national economy.
In Homa Bay County, the team visited Kodera forest station where the CCF held a meeting with FSM Josephat Makoha, KFS staff, and Kodera CFA members. He noted that the station currently has a stock of 50,000 plantable mixed tree seedlings species at the KFS nursery and also commended the CFA for their efforts in a well-established nursery adjacent to the KFS nursery benefitting from technical support through the FSM towards raising quality site matched seedlings suitable for the region. Kamau encouraged the locals to support the Service in conserving Kodera forest which is a catchment area of River Awach that flows through serving downstream communities.
The team also toured forest blocks such as Wire, Godjope, Asogo, Urianda, Samanga, Rabuor, Ruri, Homa, and Gwasi Hills.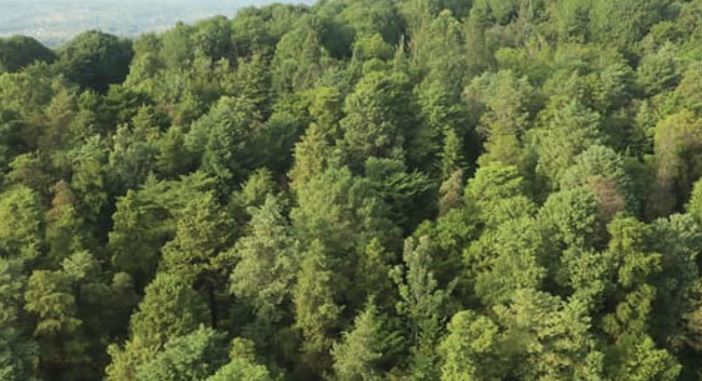 From the entire forest surveillance exercise, the CCF held brief meetings with KFS officers in charge of the respective forest stations where strategic plans to increase tree cover and deliverables were noted.
"The visit is to commend the good effort the demonstrated, and also to assure field officers of support from the headquarter level towards increasing the national tree cover," he noted.