Man to be charged for telling police he'd been robbed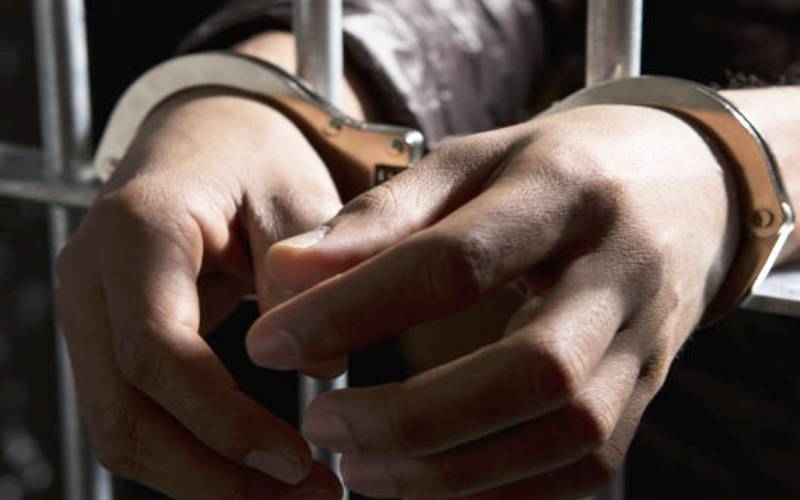 A man will be arraigned today at the Kibera Law Courts for giving false information to police officers.
Mr Richard Muriuki is accused of lying to the police that he had been robbed at the Nyayo Stadium roundabout in Nairobi.
According to the DCI, on the night of October 20, 2020, Muriuki made a robbery with violence report at the Langata Police Station claiming that occupants of a car that had rammed into his, stole from him.
"Muriuki had reported that a white Nissan had hit his Toyota Fielder at the Nyayo Stadium roundabout along Mombasa road, forcing him to stop. It is at this point he alleged that three men, one brandishing a knife jumped out of the Nissan, confronted him, and took off with his vehicle," DCI said in a statement on Twitter.
It later emerged that the entire report was a hoax since investigations revealed that on the day, Muriuki hit the said Nissan and fled the accident scene.
His vehicle was towed to Industrial Area Police Station for causing obstruction and detectives managed to track it down.
Muriuki was not robbed as he alleged and will be arraigned for giving false information to a public officer contrary to section 128 (a) of the penal code, the DCI said.
Elsewhere, police are seeking information on two suspects wanted for bank fraud.
DCI on Wednesday said it is pursuing Gerald Gatheru Mwai and Gladys Mwara Kamau, following a warrant of arrest issued by a Nairobi court last month.
Occupants of a car that had rammed into his, stole from him.
"Any person with information that may lead to their arrest to contact DCI headquarters - ECCU section, the nearest Police station, call or SMS 0773004776," DCI said.
Cases of bank fraud and cybercrimes are not new as criminals become cannier by the day.
A report released in August 2020 identified Kenya being among countries where transnational criminal organisations operate.
Last October, DCI officers arrested three people among them a prison constable- Charles Opollo Ndaga. They were found in possession of over 10,000 Sim Cards, four mobile phones and a laptop.
In the same month, two Jomo Kenyatta University of Agriculture and Technology (JKUAT) students were charged at the Milimani Law Courts for stealing Sh25 million from NCBA Bank. They were also accused of attempting to steal an additional Sh190.7 million from the same bank.
The two were released on a Sh500,000 cash bail each. So expansive is the syndicate who even operate outside the country.