Why DCI Kinoti risk being jailed for disobeying orders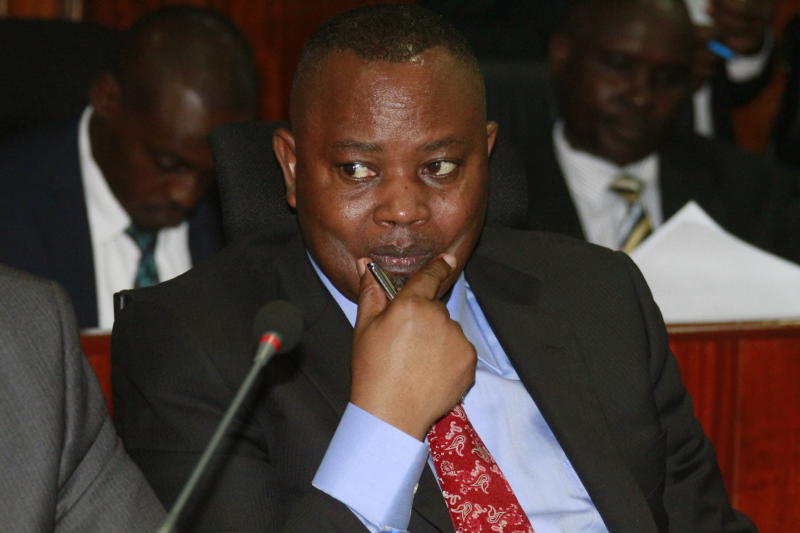 A legal battle over a consignment of sugar impounded at a go-down in Ruiru, Kiambu County on June 11, 2018 has landed the Director of Criminal Investigations (DCI) George Kinoti (pictured) in trouble.
The sugar was seized on allegations that it had mercury and was not fit for human consumption. Kinoti is wanted after he failed to appear in court in person to explain why he has disobeyed court orders twice in a petition filed by businessman Patrick Njiru Kuria, the director of Paleah Stores.
The High Court in Kerugoya yesterday ordered Kinoti to appear in person in court on November 24 to show cause why he should not be committed to jail for six months for contempt.
Kinoti had on December 17, 2018 been directed by Justice Lucy Gitari to release the businessman's two trucks and a sugar packing machine, all valued at Sh46 million, that were being held at the DCI headquarters.
This was after the court dismissed a petition filed by Njiru challenging the seizure, detention and removal of goods and destruction of the re-packaging machine.
On May 7, Njiru filed a contempt proceeding against Kinoti for failure to obey court orders issued on December 17, 2018.
On May 29, the judge ordered Kinoti to compensate Njiru for the loss of use of the two vehicles at Sh90,000 per day from December 17 2019.