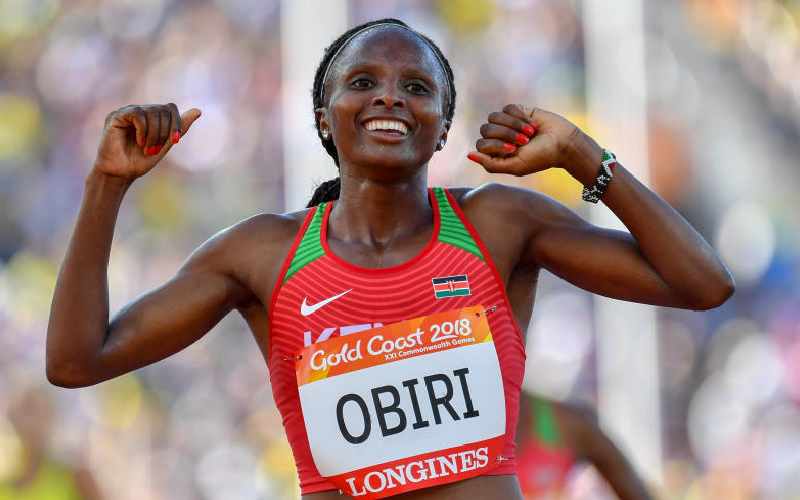 Guests attending Mashujaa Day celebrations in Kisii today will most likely marvel at the distant Manga escarpment whose imposing beauty is partly hidden by the many skyscrapers competing for space in this fast-growing town, known for its giant bananas and avocados.
Besides its magical rolling hills, hanging cliffs and breathtaking scenery, the escarpment may, however, mean little to the visitors. Yet deep in this forested enclave lies the bones of a shujaa (hero) whose story evokes fond memories among the Abagusii community as Kenya remembers its heroes and heroines.
It is on these hills where the body of a youthful and brave Abagusii warrior – Otenyo Nyamantere – was buried after he was brutally killed and beheaded by vengeful colonial outfit – the Kings African Rifles soldiers, following a bloody battle that left more than 200 people dead.
Otenyo had speared and seriously wounded their commander, known as Milton Northcote.
Otenyo died while leading spear-wielding warriors in repulsing the heavily-armed colonial army from driving away hundreds of head of cattle confiscated from villagers after days of invasion and mayhem to crush a rebellion in 1905, long before the Mau Mau.
He may not be in the list of heroes today, but his name remains engraved in the history of the Abagusii.
It is also likely that only a few keen observers may notice a historic building – Sakawa Towers – named after another Abagusii hero, the legendary Sakawa, who historians say had a rare power to predict the future.
He predicted the arrival of colonialists to Kisii and the emergence of Kisii town. He also used his powers to warn the Abagusii warriors about advancing enemies.
The spirits of these two heroes will be hovering over the Abagusii skyline as President Uhuru Kenyatta leads Kenyans in marking the day when many later heroes, the Kapenguria Six - were arrested and detained to stop a rebellion against the colonial rule.
So, who should be honoured today as a hero or heroine?
Kisumu lawyer Cleveland Ayayo says the Hero's Day is one for remembering people who not only inspire but are role models to the nation.
"Mashujaa, as they are known in East African region, are men and women who have inspired and done things that are admired or have changed the society morally like Mahatma Gandhi in India in peaceful change for independence, and Nelson Mandela unity initiatives in South Africa. It also includes those villagers doing positive things to change our lives," says Ayayo.
Today's function at the Gusii Stadium gives western Kenya the opportunity to remember its heroes and heroines who shaped the region's cultural, political and economic destiny.
The journey starts from the land of Nabongo of the Wanga Kingdom — the home to second liberation heroes — the late Masinde Muliro, Kijana Wamalwa, Martin Shikuku (the people's watchman) and Oyangi Mbaja of Maragoli, through Kango Ka Jaramogi in Bondo, where Kenya's first vice president and father of opposition, Jaramogi Oginga Odinga, rests.
Jaramogi was an undisputed hero following an illustrious but dramatic political career spanning more than six decades, which saw him reign without ruling. His son, ODM leader Raila Odinga, is leading the list of post-Independence heroes.
Jaramogi's former confidant, Achieng' Oneko, was among the Kapenguria Six. He and his colleagues; Jomo Kenyatta, Kungu Karumba, Bildad Kagia, Paul Ngei and Harry Thuku, were detained in 1952 and only released later in 1961.
The arrest of the Kapenguria Six was the culmination of a long and painful fight for independence from the British. It was a resistance that claimed many lives, both in Central Kenya and other detention camps around the country.
In Kisumu, Kenya's first woman MP and mayor Grace Aketch Onyango is battling an ailment even as Kenyans remembers their mashujaa. Grace was last week honoured when Governor Anyang' Nyong'o named the newly refurbished Kisumu Social Centre after her.
Many of those who bore the brunt of the independent uprisings but survived to tell their tales through scars and inflicted disabilities.
This group includes Thomas Magero, a former government clerk who had six of his lower teeth forcefully extracted after he was accused by colonial authorities of secretly giving drinking water to Mzee Kenyatta and his fellow detainees in Lokitaung.
Magero was working as a junior clerk with the Ministry of Works in Lokitaung in 1952 when the six leaders were brought in under tight security.
Magero, now ailing and in his late 90s, still lives with his ugly scars at his home in Kabondo, Homa Bay County. He has been pleading for compensation from the British Government, in vain.
Closer home, a few Kilometres from Gusii stadium at Tombe village in Kitutu Masaba, lies another liberation hero, former area MP George Anyona.
Anyona, who died in an accident in 2003, served eight years in detention over alleged anti-governmental political activities. With his trademark heavy beards and communist-style suits, he remained defiant to his grave.
Others arrested alongside Anyona were Prof Edward Oyugi, Isaiah Kariuki and Augustus Kathangu.
In Parliament, Anyona was a fiery debater and a government critic. He was a close ally of the so-called "seven bearded sisters", named so by former Attorney General Charles Njonjo for their leftist politics.
They were reformist crusaders who included current Siaya Senator James Orengo and former Cabinet Minister Onyango Midika.
Others were former MPs Abuya Abuya, Chibule wa Tsuma, Koigi wa Wamwere, Mashengu wa Mwachofi and Lawrence Sifuna.
Kisii Governor James Ongwae would definitely have invited the late paramount chief in the colonial era, Musa Nyandusi, to grace today's function, if he were a live.
Chief Nyandusi occupies an important place in Kenya's history.
Besides being the father of one of the country's prominent personalities, former Cabinet minister and presidential aspirant Simeon Nyachae, Nyandusi was a close confidant of President Jomo Kenyatta.
He foiled first attempts to arrest Kenyatta by hiding him at his home.
Nyachae later became a political icon in Gusii land. He worked as Provincial Commissioner, chief secretary, Head of the Public Service and Cabinet minister. He founded Ford-People party and contested for the presidency in 2002. He is now retired from politics but remains a shujaa among his people.
Kisii has also produced sports heroes and heroines. Legendary Olympian who ran barefoot and won many medals, Nyantika Maiyoro, tops the list. He died in March last year.
Other award-winning sports personalities from Gusii include 1972 Olympics relay Gold medallist Robert Ouko and the 2017's 5000m world champion Hellen Obiri.
Also in the list of fame are 2007 All Africa Games 3000m Steeplechase champion Ruth Bosibori, star marathoner Elizabeth Okayo and former Harambee Stars striker Henry Motego, to mention a few.