Uhuru congratulates Dr Chakwera, urges for stronger Kenya-Malawi ties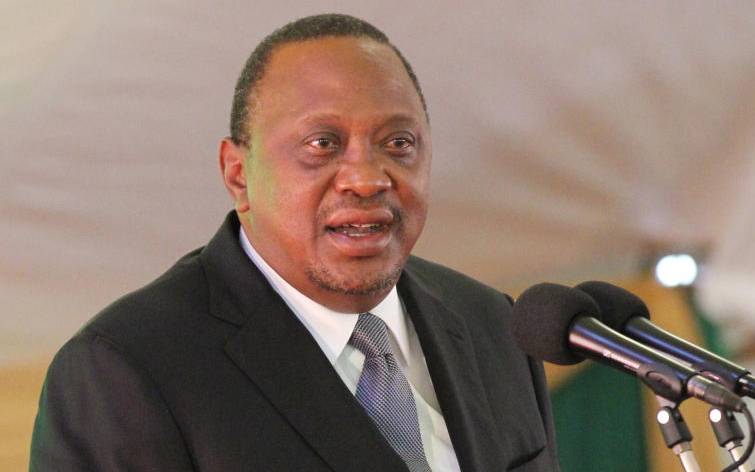 President Uhuru Kenyatta has congratulated new Malawian President Dr Lazarus Chakwera for winning a rerun of presidential poll which was conducted on Tuesday.
President Uhuru (pictured above) said the victory of Chakwera was a signal of good things to come founded in the relationship between the two countries.
"On behalf of the Government and the people of the Republic of Kenya and indeed on my own behalf, I wish to convey my warmest congratulations on your well-deserved victory," President Uhuru noted.
"As you embark on your new responsibilities, Your Excellency, I wish you good health and success, and look forward to working with you for the progress of our two nations and our motherland Africa."
The President said that Kenya and Malawi shared a lot in common the spirit of Pan-Africanism and that the new leadership in Lilongwe will work closely with his administration to establish even more robust ties. He told of the shared history between the two countries and how two founding fathers Jomo Kenyatta (Kenya) and Hastings Kamuzu Banda (Malawi) glued the two countries together.
He said: "Excellency, it is this strong bond of friendship, historical bilateral ties and a shared vision for progress that should form the bedrock of the renewed Kenya-Malawi relations during your tenure in office."
On Sunday morning, Dr Chakwera and his running mate Saulos Chilima took the oath of office in of thousands of Malawians at Bingu International Convention Centre in the capital, Lilongwe.
This is after he pulled a historic victory over incumbent Prof Peter Mutharika on Saturday where he garnered 58.57 per cent of the vote in the rerun.
In his acceptance speech, President Chakwera promised to restore faith in government after long political battles that have drained the economy of Malawi.
''The time is up for us to stop dreaming. With your help, we will restore your faith by being a government that stands for the need of Malawians,'' he stated.
The 65-year-old gained his chances after he successfully challenged Prof Mutharika's win at the Malawian Supreme Court. The court annulled incumbent's win in May 2019, setting date for rerun to be June 2020.
Dr Chakwera, who is a Pentecostal preacher and former theology lecturer takes over a polarised country and will now be expected to unite the Malawians as well as strengthening the country's economy.